War Riders begins its pre-order sale on 20th August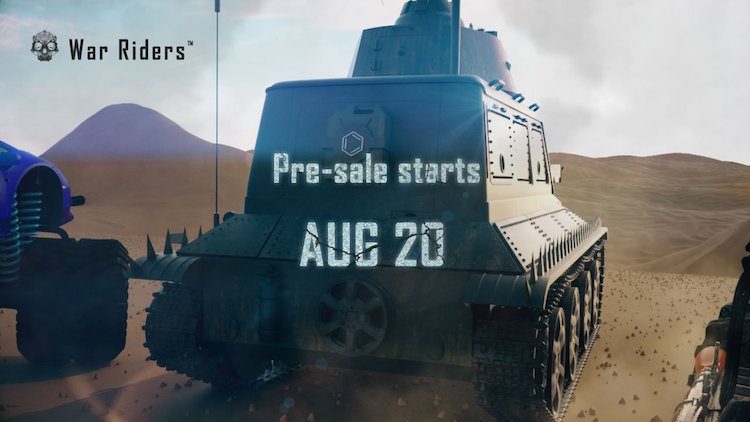 Who said the post-apocalypse had to be deserted?
The post-apocalypse is coming.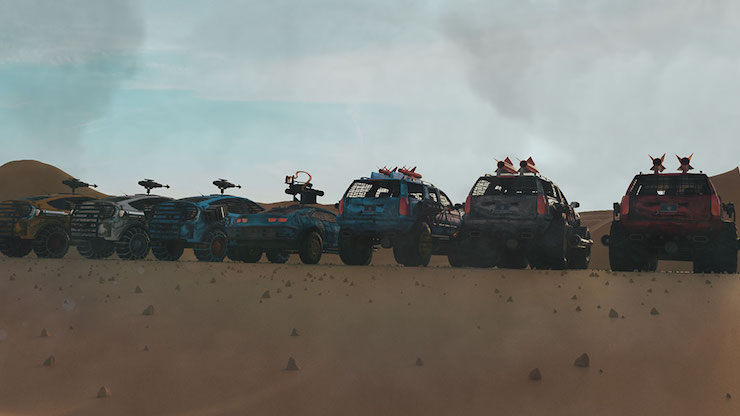 And that's what War Riders intends to get players excited for, even more so as it announces the start of its pre-order sale on August 20th.
Through the pre-order sale, War Riders will make 30,000 of its Premium edition vehicles available for players seeking a superior vehicle for starting the game or want to build up their collection.
While a pre-order sale is not unique for blockchain games, the scope of which the sale will be taking place means players will have to act fast.
War Riders on OpenSea and WAX
Thanks to some partnerships War Riders managed to obtain, the company announced that it would be making its pre-order vehicles available on its website, but also on the WAX and OpenSea marketplaces, giving players plenty of opportunities to buy one or several War Riders vehicles.
"In-game items will be available on WAX ExpressTrade™, and bought and sold on OPSkins™ using WAX Tokens, Bitcoin, ETH, US dollars, Euros and dozens of other currencies."
The partnership with OpenSea also gives users unique access to what the War Riders development team called the 'Deadly Car Factory' without needing to leave OpenSea's platform.
"Together with OpenSea we've developed an interesting technology that allows us to seamlessly integrate two websites and connect them to the same smart contract system," the development team continues.
"The OpenSea users will have exclusive access to our Deadly Car Factory smart contract allowing them to pre-order vehicles without leaving their favorite marketplace."
For more information about how to join the private pre-order sale or participate in the main sale, visit the War Riders website here.
Continue the discussion in our Telegram group and don't forget to follow BlockchainGamer.biz on Twitter, Facebook, and YouTube.