WAX is now officially on Twitch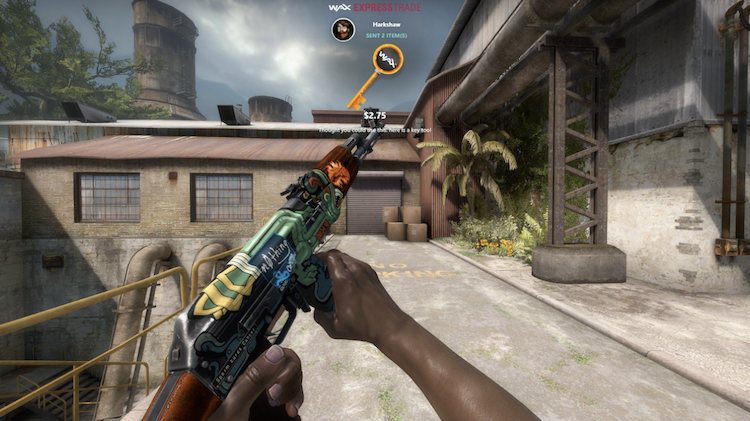 From Bits to Emotes, a lot of things get exchanged on Twitch.
But how about blockchain-backed stickers, decals, and keys? That's about to become a reality as WAX announces that Twitch streamers will now be able to receive items via its ExpressTrade.
So, if you're a streamer, any loyal follower can automatically gift you an item which will go directly to your wallet.
This feature means that streamers will be able to receive VGO Skins, NFTs, Keys and even stickers. WAX has previously announced that stickers will be introduced within 2-4 weeks.
In order to start being able to receive gifts, users will need to do the following:
Visit your WAX ExpressTrade settings here: https://trade.opskins.com/settings
Scroll down to Streamer Settings and copy your unique Overlay URL, then save the Profile Panel Image
Add the Profile Panel Image to your Twitch.tv profile and link it to your WAX ExpressTrade URL
Paste your overlay URL as your browser source into your OBS, Streamlabs, or any streaming software.
This development is an exciting one as WAX among other blockchain developers start to make their presence known in the livestreaming world.
Blockchain Gamer Connects  – London Registration 2019 – PGConnects – London
Continue the discussion in our Telegram group and don't forget to follow BlockchainGamer.biz on Twitter, Facebook and YouTube.