RiotCats' beta launch: a glimpse at the game and features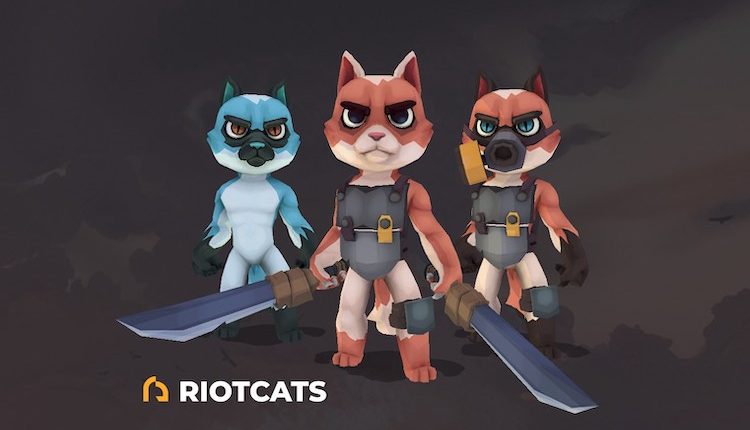 Whether feral or domestic, these cats are battling it out.
On November 24th, RiotCats officially launched its beta, giving players the ability to build squads and armies of cats. For those already participating, the beta allows them to test out the combat gameplay and marketplace.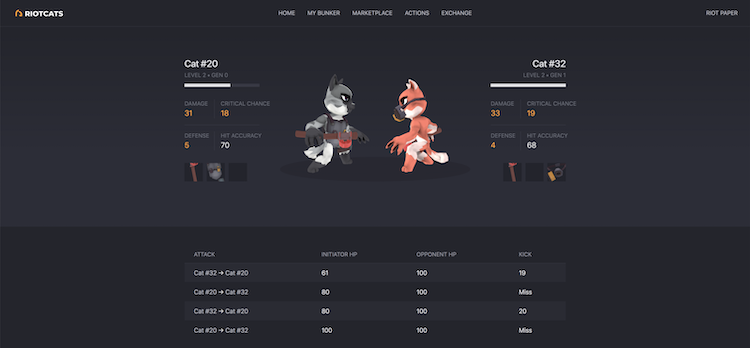 Having access to these means combat can become more interesting, as players can customize the loadout of their cats. Giving them a potential edge against opponents within the arena.
According to the RiotCats roadmap, the beta release was slated for September/October. This later release brings with it the prospect of a delayed date for the full release of the game.
According to the team, it is weeks away from the beginning of an item pre-sale and expects a full release in late December.
For more information about RiotCats, visit the website.
Blockchain Gamer Connects  – London Registration 2019 – PGConnects – London
Continue the discussion in our Telegram group and don't forget to follow BlockchainGamer.biz on Twitter, Facebook, and YouTube.