Sirin Labs officially launches the blockchain-backed Finney Phone

Finney Phone is planning on edu-taining users into the world of blockchain.
It's been a long trail from concept to where it is now. Sirin Labs has officially launched the blockchain-based Finney Phone after initial plans were showcased in July. Currently, Sirin Labs is still accepting pre-orders for phone, which is done through a form on its site.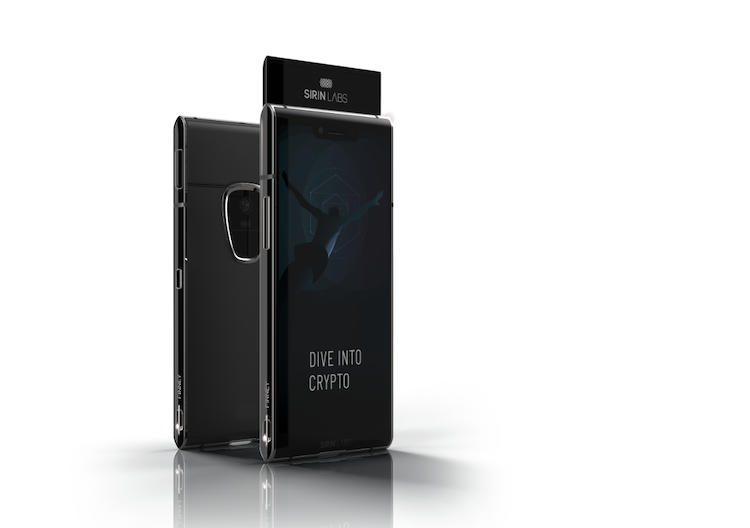 For those otherwise unfamiliar with it, the Finney phone is Sirin's rival to HTC's Exodus, which offers users an easier step into the blockchain world.
Unlike the Exodus, a number of its hard/software features encourage a 'learn-and-earn' mechanic.
By incentivizing education, there is an immediate reward system which brings utility to its SRN token.
In turn, these can then be put to use in the dApp center, stored in the in-built cold storage wallet. Users can also sell on these tokens though Sirin's dedicated token conversion system.
Having this suite of programmes allows for easier introduction to the world of blockchain. Making it an interesting phone to keep an eye on as mass adoption becomes the objective.
Along with a range of incentivized learning mechanics, it offers a range of security measures too.
Behavioural based Intrusion Prevention System (IPS)
Blockchain based, full tampering proof
Physical security switch (for wallet protection)
Secured communications (VoIP, text, email)
Three-Factor authentication: Biometric, Lock Pattern, Behavioural
Upswing for the SRN Token
The token behind the Finney Phone went through an interesting journey over this week too. Having sustained a broader sell-off on Sunday, it's since seen its token value surge by 37.5%. This has resulted in the SRN token reaching a total market cap of $45 million, only time will tell if this is sustained over release.
For more information about Sirin Labs and the Finney Phone, visit the website.
Blockchain Gamer Connects  – London Registration 2019 – PGConnects – London
Continue the discussion in our Telegram group and don't forget to follow BlockchainGamer.biz on Twitter, Facebook, and YouTube.