Blockchain Gamer Connects Track Rundown – Blockchain Basics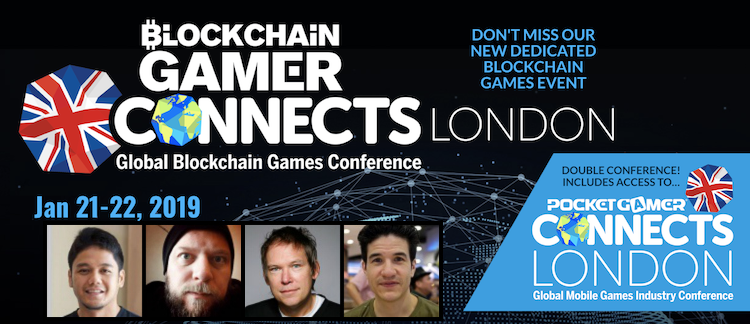 We give a rundown of what to look forward to in Blockchain Gamer Connects London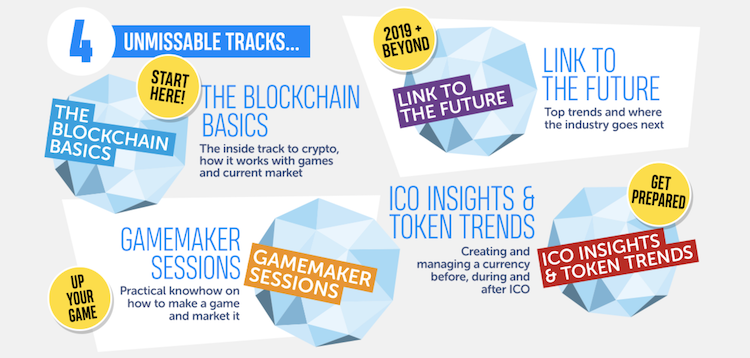 We are counting down the final days until the spectacular debut of Blockchain Gamer Connects! For London, in particular, it will be the introduction of Blockchain to an already long and successful line of events from Steel Media.
To get you excited for what's in store, we're showcasing all 4 Blockchain tracks right here. Starting us off is a peek at where every developer and newcomer should start – Blockchain Basics.
---
Track Rundown
Blockchain Basics
This track is targetting those that have a genuine interest in getting started in the world of blockchain gaming. From talks by Animoca Brands' Robby Yung about making a recipe for success, to applying blockchain technology in the best way to support your project.
We're glad to have influential names from companies like MagnaChain, DomRaider, Animoca Brands, Deckbound and DappRadar.
---
Gamemaker Sessions
Kicking off the afternoon for Gamemaker Sessions with James Mayo of 8 Circuit Studios on creating an expansive universe in-game. Game developers from all chains will be imparting their knowledge on the lessons learned.
The Gamemaker Sessions will also be covering the best way to survive the bitter winter in the Cryptocurrency market. With rare insights from like likes of Shirley Lin of DOGI, Masaru Ohnogi of Gumi, Joony Koo of Block Crafters Capital and Francis Peng of INFUN.
---
Link to the Future
While 2018 has been a bitter winter for blockchain technology, but there's every possibility to see a brighter year in 2019. DMarket's Vlad Panchenko will be discussing how to monetise smarter as a blockchain project in an increasingly sceptical market.
Pascal Jarde of Moonify will also be talking about how to create a monetized system which benefits the user and developer in a seamless, innocuous way.
Our Link to the Future ends with a glimpse at what the future blockchain technology has: a panel discussion featuring Joony Koo of Gumi, Alex Amsel of Valerian Capital, Richard Yang of Coco's-BCX, and Adam Whyte of Edge Esports.
---
Continue the discussion in our Telegram group and don't forget to follow BlockchainGamer.biz on Twitter, Facebook, and YouTube.