My Crypto Heroes introduces Land Crowdsale and Battle mechanics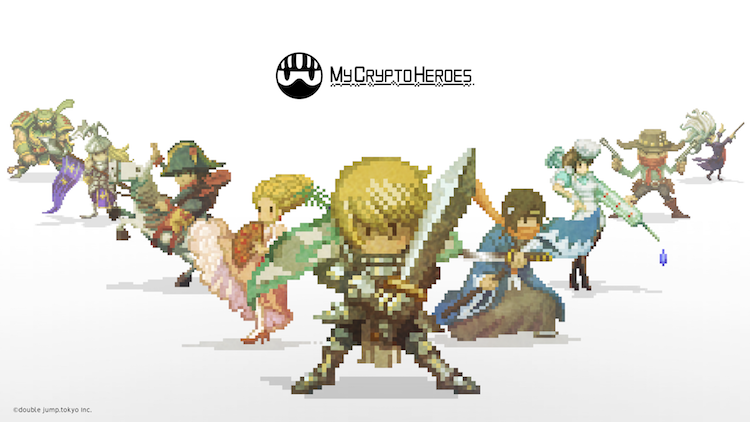 From lands to Knightly duels, My Crypto Heroes is getting sophisticated

Since the announcement of its unique form of land sale, My Crypto Heroes has provided some more details. Specifically, the deeper mechanics of its land crowd-sale, and a brand new combat system that these lands will bring into play.
Land Crowdsale
While these same lands were initially put up as part of a pre-sale, the crowdsale will function under a different format. Divided into 5 seperate lands, these will consist of various sectors, each with a corresponding rarity.
These lands will be available to purchase through the game's native token – GUM – and ranges in value from:
Legendary
Initial Price:1,000,000 GUM
Sales quantity:1
Volume per sector:100
Epic
Initial Price:200,000 GUM
Sales quantity:15
Volume per sector:20
Rare
Initial Price:50,000 GUM
Sales quantity:40
Volume per sector:5
Uncommon
Initial Price:20,000 GUM
Sales quantity:100
Volume per sector:2
Common
Initial Price:10,000 GUM
Sales quantity:200
Volume per sector:1
Depending on who owns the most sectors within a land, they will be able to set its name and flag color.
According to the team, this crowdsale will operate on a Dutch-auction style, with values steadily decreasing in hourly increments.
The crowdsale is set to begin at approximately 7am (UTC) on Tuesday 19th February, and ending on 3rd March at 6am.
Introducing – Land Battles
With a crowdsale of land comes the likelihood that many players will become residents of these lands. As a result, My Crypto Heroes has introduced a series of modes available within its new Land Battles.
These are divided up into three specific modes of play:
Knight Battles – Which are fought between two specific landowners in order to determine the 'class' of players competing.
Knight Battle G5 – These battles act as a competition to determine which 'Knights' will go on to represent their Land for flag battles
Flag Battle – Competitors consist of 5 representatives from each land, the ultimate aim being to battle opponents and win the flag.
These land battles consist of a total play cycle of 4 weeks, allowing for knights to be chosen in Knight battles. Ending in a final week of G5 and Flag Battles.
For more information on these kinds of battles, visit the MCH Medium page.
---
and continue the discussion in our Telegram group and don't forget to follow BlockchainGamer.biz on Twitter, Facebook, YouTube, and now on Discord!