Constantinople Hard Fork makes its plunge – What to be aware of as a gamer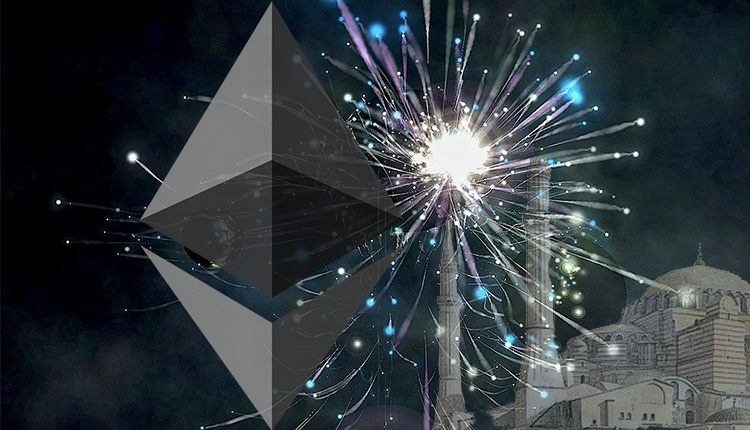 Here's what to expect from the Ethereum Hard Fork on February 28th.
While it has undergone a stringent and long span of deliberation by its community, Ethereum's Hard Fork is coming. The latest, known as 'Constantinople,' will officially be taking place once the chain hits block #7,280,000. Meaning that users of all kinds can expect the Hard Fork to begin on February 28th.
What this hard fork represents is a series of updates (called EIPs) that will be undertaken. Three, in particular, should have positive effects on the performance of dApps on Ethereum in general, and Ethereum-based games specifically.
EIP 145 – Introduces 'Bitwise Shifting' to Ethereum, making it easier for the chain to process information. Between 145 and 1052, these aim to increase the speed of processing information
EIP 1052 – Works alongside 145, compressing channel communication, allowing for larger interactions to take place on-chain.
EIP 1014 – This proposal directly addresses the underlying issue that Ethereum faces when it comes to scalability.
Being developed by the blockchain's developer – Vitalik Buterin – it allows for the Ethereum to interact with external scaling solutions. 1014 spells out a way to cut down on gas fees thanks to efficient scaling and faster transactions alongside EIP 1283.
So what does this mean for game developers and players?
According to Vlad Kartashov of Cartified, for many, the process will be relatively unnoticeable. What he alongside other users suggests, however, is avoiding major asset or currency movements.
"[A]void storing your ETH at the exchanges, if possible, and do not perform any major transactions or transfer of cars or BZN during the fork time."
It is suggested that users take advantage of a digital wallet, or third-party cold storage system, such as Bitski, TrustWallet, Metamask among others.
In summary, as long as no major sales or movements take place involving your digital items, Constantinople will pass them by unscathed.
After Hard Fork
Any digital assets and currencies owned by users will be migrated to the new chain. Longer-term, the Constantinople Hard Fork puts Ethereum on track towards improved scalability, transactions speeds, along with reduced gas prices.
According to the chains development team, this puts it on track towards the future Casper update, as well as the inclusion of its own Plasma/Raiden solution system. Which aims to profoundly accelerate the speed in which transactions take place on and off-chain.
---
And continue the discussion in our Telegram group and don't forget to follow BlockchainGamer.biz on Twitter, Facebook, YouTube, and now on Discord!