In-game asset exchange token
Token:
FLP
Blockchain:
Ethereum
Standard:
ERC-20
Company:
Gameflip
Total supply:
100 million
Status:
Token sale complete
TGE %:
43.2%
Mining:
N
Live market:
via CryptoCompare
FLP is the token from in-game asset exchange startup Gameflip.
The well-funded US operation already operates its Gameflip fiat current exchange, which handles the trading of in-game assets from Steam games such as CS:GO and Dota 2.
Based on the Ethereum blockchain (using a hybrid on/off-chain transaction service to raise transaction speeds) and ERC-20-compliant, FLP has been retrospectively integrated to the Gameflip platform but will also be made available for any marketplace that wants to adopt it.
FLP's supply is capped at 100 million and 43.2% were sold during its token generation event in 2017 at a nominal price of 200 FLP to 1 ETH.
The allocation of FLP tokens is as shown below. The 40 million tokens ear-marked for network growth will be released in equal quarters on 1 July 2018, 1 January 2019, 1 July 2019, 1 January 2002.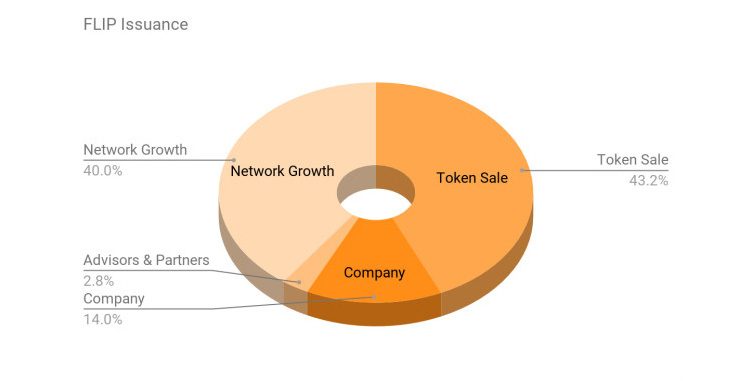 As FLP is still in the process of being rolled out and is only being used on Gameflip, it doesn't yet possess much utility and isn't heavily traded. Its #1 exchange is HitBTC.