Mighty Bear Games on shifting to blockchain development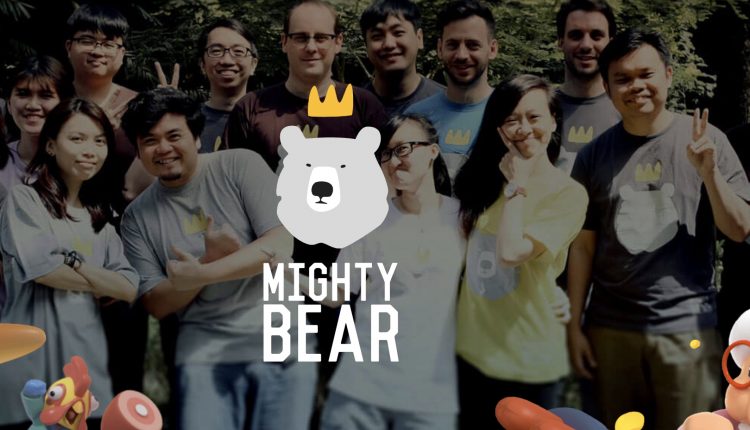 The studio behind the upcoming Mighty Action Heroes title discusses its decision to create a Web3 game
Back in July Singapore-based studio Mighty Bear Games raised a massive $10 million to launch its blockchain gaming unit, now the company has shared some thoughts on its dive into the world of Web3.
Mighty Bear Games is the team behind mobile titles such as Disney Melee Mania, an arcade battle arena-style game, and the fast-paced battle royale title Butter Royale. However, it is now taking the plunge into Web3 with its upcoming title Mighty Action Heroes. We recently covered the game as the studio was giving away free NFTS.
Speaking to Vulcan Post, Mighty Bear CEO Simon Davis commented that the studio had been looking to create a game on the blockchain "as early as 2018" but they had not seen an avenue where they could create an experience that was fun. Davis states that it wasn't until 2021 when they revisited the idea. At this point other Web3 launches such as Sky Mavis' Axie Infinity had been released and the potential for Web3-based games appeared clearer, Davis commented that the team "wanted to be part of the next generation of gaming".
The Mighty Bear team felt that many of the current Web3 titles didn't feel rewarding enough or possess the same imaginative gameplay or polish that a regular Web2 game may have, therefore, finding the correct balance was always something the team felt was important. The company's Web3 lead Michael Arnold said "Games need to be fun to be sustainable. Players should genuinely enjoy the game, such that they spend money for entertainment rather than just investment".
The studio's Mighty Action Heroes game intends to do exactly that as the goal is to "reward skill", players that earn the highest ranking spots will be able to earn new NFT heroes and equipment. Arnold noted that "This helps reward the most competitive and talented players while excluding bots that try to exploit the system".
The development of Web3 Games. And its future
Since Mighty Bear hadn't worked on Web3 titles before the team had to be trained on Web3 development which is when Arnold joined the team to help guide the changing process. Creating a game for Web3 requires consideration for monetisation and tokenomics, in addition to understanding how crypto or the use of NFTs will impact the game and appeal to players.
Davis noted that the studio utilised the knowledge it had already gained from previous titles and expanded upon those ideals for Web3 "Our team has experience in making core genres like Battle Royales and MOBAs more accessible for a wider audience".
Speaking on the future of blockchain gaming Davis feels that "Eventually, there will no longer be a distinction between Web2 and Web3 games — they'll just be games". Mighty Action Heroes marks the studio's first Web3 creation but it most certainly looks like it won't be the last.