Three top blockchain soccer games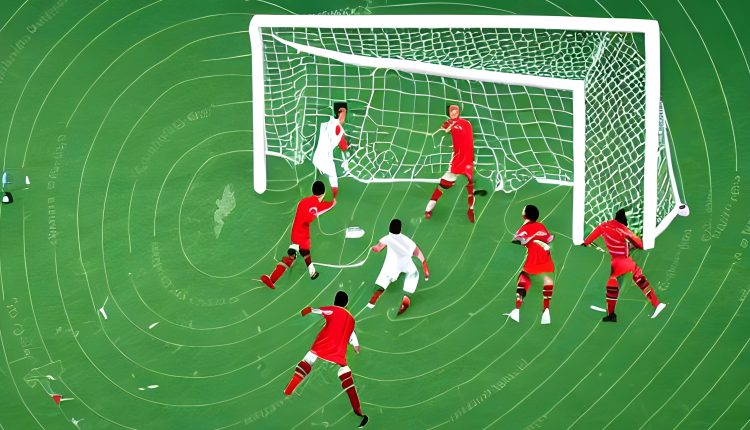 Soccer, or football, is a relatively new game genre in the blockchain space, often categorised in the broader genre of sports management games. In 2017 the first blockchain based soccer game, CryptoStrikers, launched as a collectible trading card game that allowed users to purchase cards of famous players. Each card was unique and in limited supply, making them rare and valuable.
Following the success of CryptoStrikers, the number of web3 soccer games has steadily increased. However, an exact number of soccer games is hard to pinpoint, as the industry is constantly evolving. As well as new games emerging, other developers cease their projects.
Furthermore, some sports-themed projects and hubs have a heavy emphasis on soccer, but mix it with other sports. Currently there are 17 games in the soccer genre on the Big List of Blockchain Games, using a narrow definition, whereas other websites list up to 25.
To better get a grip of the genre of blockchain soccer games we will look at three games with a variety of applications and gameplay.
Martian Premier League
Martian Premier League is developed by a story-led gaming studio based in the UK.
With the slogan "Football. Owned by you. Played on Mars" and 10,000 player NFTs called Martians, which are designed in a visually striking style recruited to play fantasy-football on Mars, the game obviously stands out in its genre.
Users being offered to play the role of manager, recruiter and player, are more traditional features however.
MPL starts with a bootcamp and progresses to weekly challenges in various places on the Marsverse map. The game requires tactical play and users can earn bonuses and rewards payed in the $REDDIES-token.
MPL runs on the Immutable blockchain.
Sorare
Sorare was launched in 2018 by its eponymously-named French startup. Although the company now also offers basketball and baseball versions, its prominent sport is soccer.
A standout feature of Sorare is its officially licensed digital player cards. This allows players to compete using their favourite players in the biggest clubs in the world. As an early game in its genre, this was to Sorare's clear advantage.
As such it has become the most popular blockchain soccer game boasting backing by big names such as Gerard Piqué Bernabeu, Kylian Mbappe and Serena Williams.
The gameplay is straightforward. Players set their squad, try to conquer the leaderboards and earn rewards.
One of the issues however, is that Sorare re-issues every player card for each season. This means that to stay at the top you have to reinvest in new player cards. So, although the players have the benefit of real ownership of their cards, or assets, the game suffers from the same issue as traditional fantasy soccer games in that for every new season the old cards lose some of their attraction, and thus value, on the market.
Players can access the game either on browser or mobile and it runs on Ethereum using the Starkware L2.
Soccerverse
Soccerverse is developed by its UK-based studio, also called Soccerverse. The game offers an open-ended game world, "The Elite Championship", where players take the role of manager, agent, club owner, share trader or scout, or a combination of these.
In stark comparison to Sorare, the users can name their own clubs and players. The key driver of the game development is the community, as the fully released version will be shaped by those participating in the beta phase.
Users can be shareholders in clubs as well as in players and earn dividends based on their performance. As a shareholder you are also able to appoint managers and agents. League matches are played throughout the week to set the fixtures, which in turn determines the players' rewards. At the end of the season there will be various events including prize awards, club trades and debt management. 
Unlike other games in the genre, Soccerverse is not aimed at players seeking fast rewards for short-term efforts or bets, but rather for the soccer fans looking to engage and invest in a community driven simulation and trading soccer game fully utilising the innovative advantages of blockchain technology.
The game operates on desktop and mobile and is currently in beta on Polygon.