Hash Rush is now accepting signups for its closed beta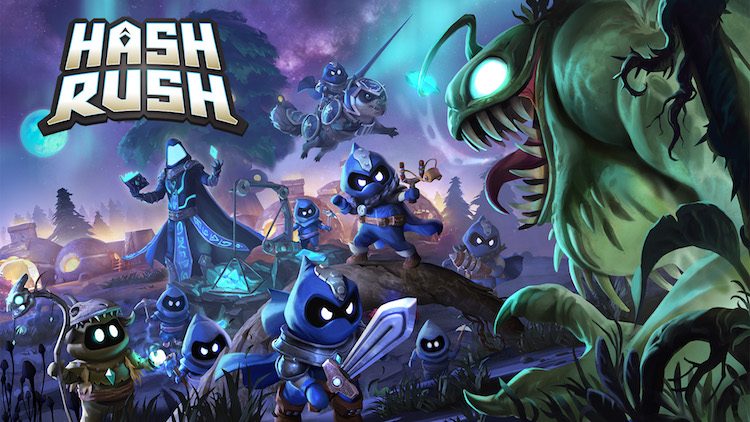 The amount of activity in blockchain gaming is truly exciting.
One of the game developers demonstrating this is Hash Rush, one of the resident titles on our Most Anticipated Games list from July.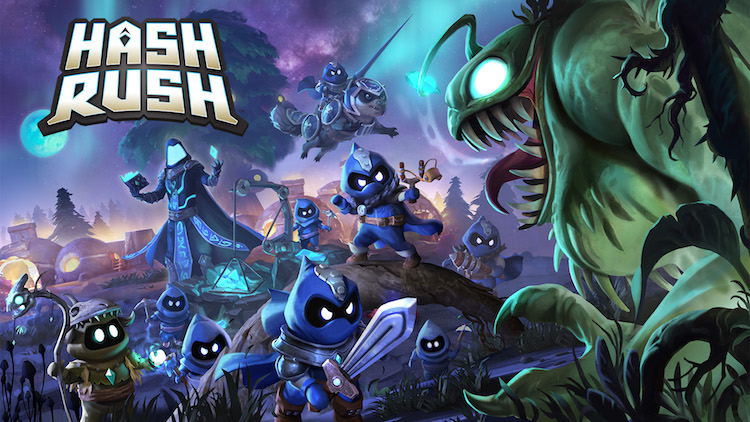 With the successful launch of its alpha on July 31st, which offered 2,000 spaces to players that want to experience the game for the first time, with players trying their hand at leading the Ernacks, one of the three factions in the game, ordering them to mine crystals, and even fight creatures.
Since the launch of the alpha, VZ Games has announced that it's begun accepting sign-ups for its upcoming closed beta.
Hash Rush announces its closed beta
Unlike the alpha gameplay that was recently launched, Hash Rush's closed beta, according to VZ Games, will include over 10,000 spaces for eager players that want to try it out.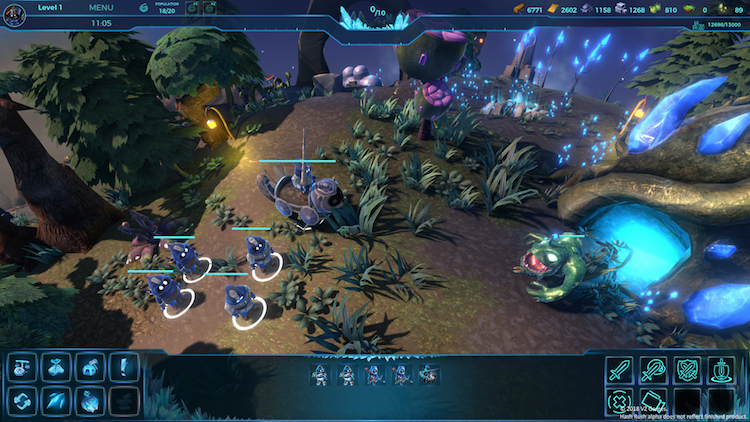 The beta itself will run on a continuing basis until the game goes live with an early access release, which is expected in December 2018.
VZ Games is also testing out its latest addition to Hash Rush's game mechanics – its prize pool.
This system means that players will be actively competing to mine crystals within the game with the prospect of earning any amount of rewards from a prize pool of over $30,000 worth of Ethereum.
This is an awesome project with an awesome team; we cannot wait to turn our plans into reality.
Rob Nicholls, the Lead Game Designer for Hash Rush, expressed a great deal of optimism for the closed beta, while shedding light on the remarkable progress of the game in retrospect.
"I am really excited with our progress so far; Hash Rush has been going a mile a minute since I joined the project," Nicholls continues.
"I am looking forward to our closed beta with its $30,000 in cryptocurrency prizes as that is a great way to onramp gamers into the world of blockchain tech."
The ultimate aim for Hash Rush is to make blockchain games immediately approachable to the mainstream gamer with its 'play-to-earn' system and straightforward mechanics.
No blockchain experience whatsoever is required to get playing, as a result, we see Hash Rush introducing a new generation of gamers to the world of crypto.
Kris Vaviods, Co-Founder, and CEO of VZ Games believes that Hash Rush has all the potential to entice new generations of gamers to the benefits of blockchain.
"We have designed Hash Rush from the ground up, to be approachable by cryptocurrency newcomers," Vaivods reiterates.
"We see games as the perfect way to educate people about this new technology."
Hash Rush is also in the beginning phases of its token sale, with users being able to sign up for its whitelist before the beginning of the pre-sale on September 12th.
For more information about Hash Rush, check out their website here and sign up for its upcoming closed beta.
Interested in joining its whitelist? Visit Hash Rush's ICO here.
Are you attending Gamescom? Pay a visit to the Hash Rush team at their booth: Hall 10.1, Booth F81
Continue the discussion in our Telegram group and don't forget to follow BlockchainGamer.biz on  Twitter, Facebook, and YouTube.