How a small team with a 'scrappy and focused mindset' is building the next strategy game on Tezos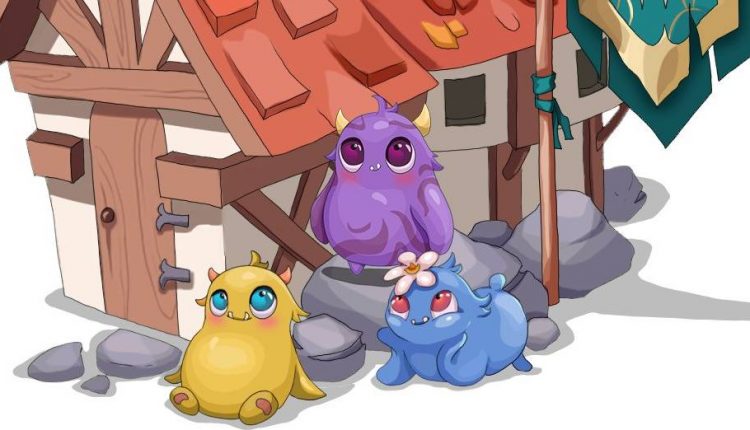 Every now and then our attention is redirected from the heavyweights of blockchain gaming to new startups. These early projects often exert a rejuvenating passion that tends to go missing as games mature, get more funds and spruced up to go mass market.
BlockchainGamer.biz has been talking to Ben, who's part of a tiny team of three building Crossroads: Myth, an immersive strategy game with hand-drawn art on the Tezos blockchain.
BlockchainGamer.biz: Can you give us some background to Crossroads: Myth?
Ben: Since its inception in Q3 2022, Crossroads: Myth has been built by a trio led by Timothy, also known as Tim (Twitter: @timongty), with a desire to create something truly unique and enjoyable. With complementary skills and a common passion for gaming — whether in the form of art, gameplay, or lore — the team is dedicated to crafting an enjoyable game and fostering a strong and supportive community. 
In creating Crossroads: Myth, we are striving to combine the best elements of traditional strategy games with the innovative features of blockchain technology. The aim is to create a game that is not only fun, but also offers a unique layer of depth and immersion by utilizing novel use cases presented with onchain and community-led initiatives.
We're truly thrilled about our game and plans ahead, and the potential it holds as the gaming industry evolves. A true Tezos OG, Tim's journey started with [NFT marketplace] Hic Et Nunc and led him to noteworthy projects like NFT PFP project Flux Tribe and Mavryk Finance, a decentralized banking platform.
His significant contributions to the Tezos ecosystem earned him the April 2023 Tez Dev Award from the Tezos Commons Foundation, underlining his impact on the Tezos ecosystem and his strong smart contract development credentials.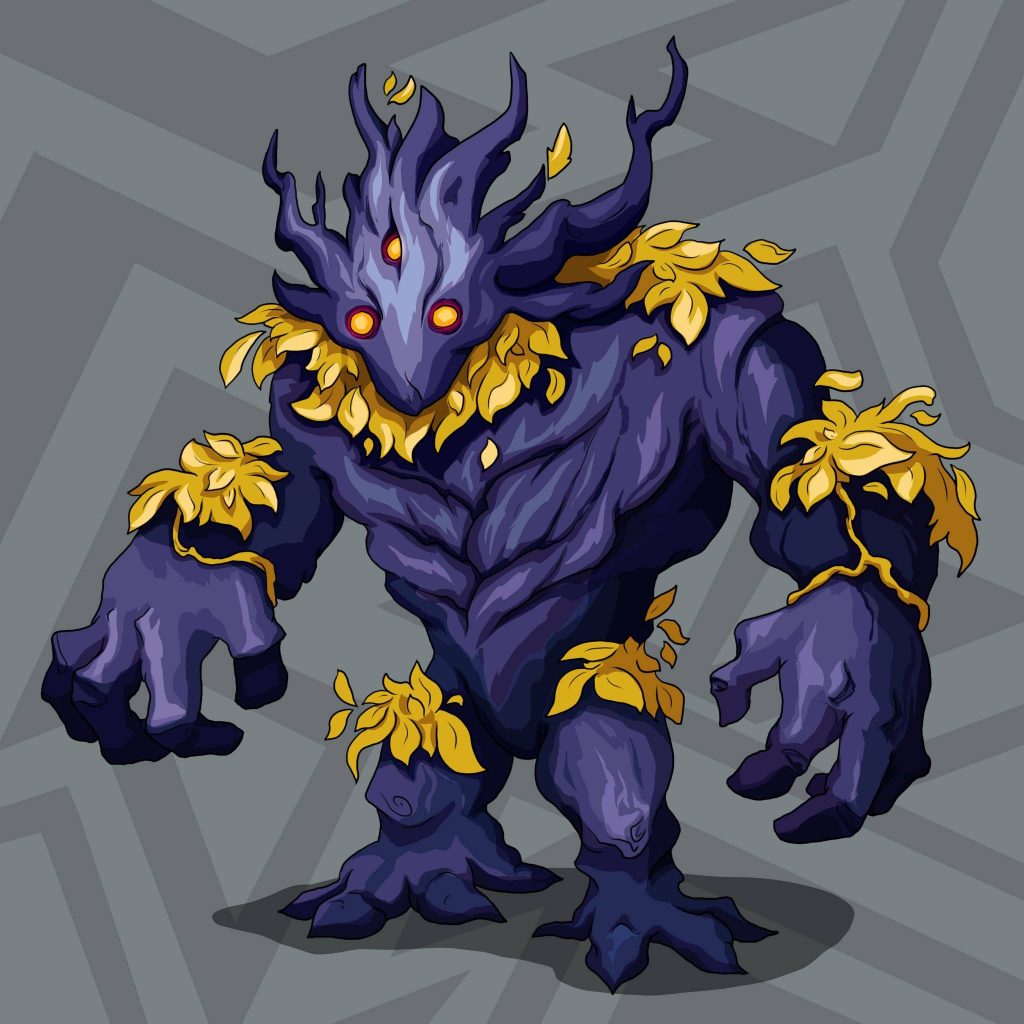 A passionate and seasoned digital artist for nearly a decade, Kate's vision and skills in art and design enables her to come up with vivid hand-drawn art and media assets that infuse the game with a unique look and style. This allows the game to live up to its potential of being an immersive and beautifully crafted world for players to explore, thereby enabling the gaming experience to be a rich and captivating one.
Leveraging on his background in tradFi and consumer-focused businesses, Ben brings a strategic, analytics-focused approach to the team. As a dedicated gamer and avid reader, his passion fuels a curious and innovative mindset, skilfully channelled into the art of crafting gameplay mechanics that are not only fun and engaging but also thoughtfully designed for long-term sustainability.
In what way will the game be enhanced by blockchain technology? 
We're seeking to build a unique and enjoyable game for players ranging from casual to competitive types, and see blockchain technology as merely a useful tool to incorporate, furthering efforts for supporters and players to remain engaged and entertained. We thus see blockchain tech helping our game through each phase in the following specific manners:
Production (current phase) – Community building: being able to easily and cost-effectively issue verifiable and official NFTs in recognition of early supporters' efforts, coupled with the option to adopt flexible and creative approaches to utilize NFTs for community-building and marketing activities.
Fundraising: The ability to fund raise, via the issuance of relevant and suitable token(s) and/or NFT(s) (and critically, with the right tokenomics), from supporters and stakeholders interested to participate in the development and growth of the game. 
Launch community and player engagement and retention: with NFTs, titles and tokens, among other properties, players and supporters can be engaged both in-game and off-game in a cohesive manner. This thus gives flexibility when conducting marketing, community-related and seasonal activities and events, with rewards streamlined to suit the occasion and community member.
Enhanced gameplay and immersion: players can be further immersed by being awarded titles and rewards via roles and tokens such as Soulbound Achievements, Lorekeeper roles, and unique skins, among others. As they are onchain, this can then be viewed, discussed and admired both in-game and off-game. 
Post-Launch analytics, security and transparency: A blockchain platform offers players secure trading with easily verifiable counterparties, transparent transaction histories, and account balances that are publicly available. With on-chain data, we're also able to better understand relevant trends and behavior, allowing us to swiftly adapt and tailor marketing, growth and gameplay plans suitably. 
Composability: Our vision goes beyond Crossroads: Myth. We aim to build an interconnected ecosystem of brands, games, and products in the gaming, blockchain and entertainment space. With composability (and interoperability, if on a different blockchain), tokens and NFTs from different dapps and projects can seamlessly interact and integrate with one another, widening the potential user base and enabling inclusive growth across different partners and projects.
Why did you choose to build on Tezos instead of more popular gaming blockchains?
While we acknowledge Tezos is a notably less popular gaming blockchain of late, we think the following three reasons mitigate the issue to a reasonable extent for a small indie team like ours at the onset: expertise, blockchain performance, and potential growth and support.
We are neither looking to create the next AAA-looking game nor an overly complex game with complicated features.
Firstly, Tim's significant knowledge of the Tezos blockchain architecture and relevant smart contracts programming expertise reduces the security risk of the game's codebase. His standing in the Tezos community is well received, while Ben's continued engagement with the blockchain gaming community and early supporters across the game's socials is seeing decent traction.
Secondly, The Tezos Foundation and its associated entities can be seen to be focusing notably on gaming of late, and we see this as an opportune time to potentially work alongside relevant stakeholders, with plans in place for further dialogue and engagement.
Last but not the least, Tezos' highly efficient blockchain enables gas fees, transaction time and adverse environmental impact to be extremely low relative to more popular blockchains, and given ongoing continued upgrades to it, this looks very likely to remain so for the foreseeable future.
To conclude, whether built on Tezos or not, cross-chain interoperability between blockchains and their dapps is something we see that is inevitable, and we anticipate the known risk of the Tezos blockchain being less popular will be diminished over time, as ongoing development and convergence continue to shape the landscape of blockchain technology.
How does Crossroads: Myth differentiate itself from other blockchain games?
While we are neither looking to create the next triple-A-looking game nor an overly complex game with complicated features, we are nonetheless certain the game we have in mind will be one that is fun, novel and yet familiar to players.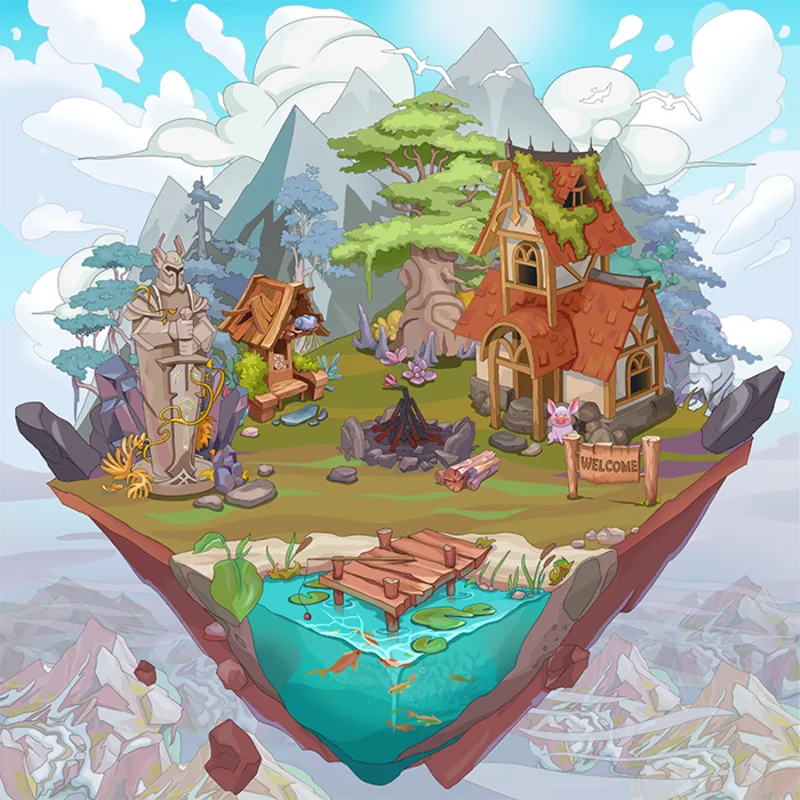 There are three initiatives we're adopting to enable us to stand out from the crowd: 
Accessibility: By making it relatively accessible, whether technically (browser), the skills required, and cost (free-to-play), the game will be easy to pick up and play — however, at higher levels, it will be difficult to master. As we are catering to a range from casual to competitive players, the game will contain features that facilitate a range of play styles, including PVP, varying questing modes, and other engaging game loops. 
Novel gameplay and art style: The visual aesthetics and UI of the game is expected to echo and yet hopefully surpass established browser-based games such as Neopets and MouseHunt, both of which are still actively played by many today. By incorporating enhanced features such as guild formation, resource management and a richly detailed lore, among others, the game promises an intuitive and immersive experience. The meticulous attention to detail and distinctive art style imbued will further enhance gameplay, contributing to a captivating game world. 
Sustainable tokenomics: Having studied numerous blockchain projects, the team has settled on a triple-token model with stakeholders' incentives and identified risk factors balanced against gameplay and tokenomics mechanisms. Notably, Ben and Timothy are both economics graduates themselves, with their academic backgrounds providing a solid base for them to gather insights, thereby crafting a solid and compelling understanding and implementation of tokenomics. 
What has the building process been like in terms of challenges due to market conditions?
While we recognize that interest and awareness in blockchain-backed games isn't as robust as in previous periods, we remain committed to our vision of creating a compelling and enjoyable gaming franchise for the long term. If anything, we will always stay true to our resourceful and 'scrappy' mindset by being focused and highly efficient in every step we take, while being aware of the current reality.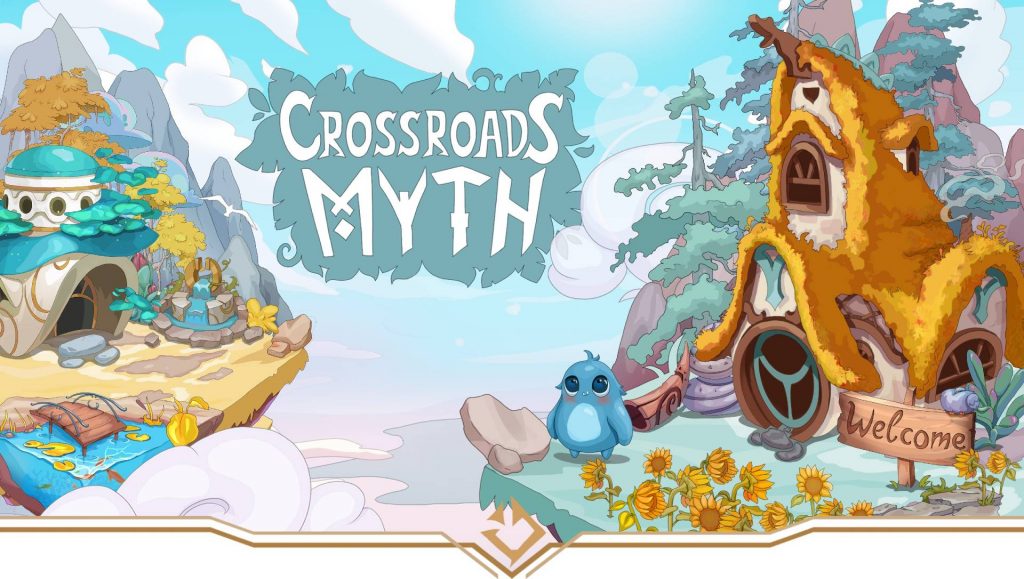 Having said that, as seen in our socials (especially our Discord server), the growing community of ours have been very supportive and helpful in spreading awareness of the game, with the ubiquitous nature of social media and relative affordability of utilizing blockchain technologies enabling us to grow sustainably.
Being self-funded has its advantageous, as we can continue to methodically build through the storm, and intend to emerge ready when it's over; we are monitoring developments very closely and foresee a potentially volatile period for fundraising, whether from institutions or early supporters. Nonetheless, we are open to stakeholders offering support in whichever suitable way. 
What are your plans for the next six months? 
We will focus on three core areas in the following six months: 
Game development: there is still significant portions of the game to be built, and we are focusing heavily on this endeavour. Timeline-wise, while not an official estimate, we foresee an early prototype i.e. an early alpha-form of the game to be available for closed playtesting later in the year, at the earliest. 
Growth and engagement: running on a parallel track to game development, with a goal of fostering a cohesive community, we have extensive marketing and engagement plans in the coming months, including our current ongoing community quests activity, also introducing more relevant events and activities. 
Partnerships and collaborations: we intend to reach out to potential partners to consider collaborative initiatives to match the game at each stage of its development. This may include enhancing our technical abilities, producing unique assets, or receiving certain funding or various forms of support.
Keep up to date with Crossroads: Myth through the game's website.
And don't miss out on any news from the blockchain games space: follow us on Twitter and connect with us on LinkedIn.