Delving into Enjin's multiverse with CTO Witek Radomski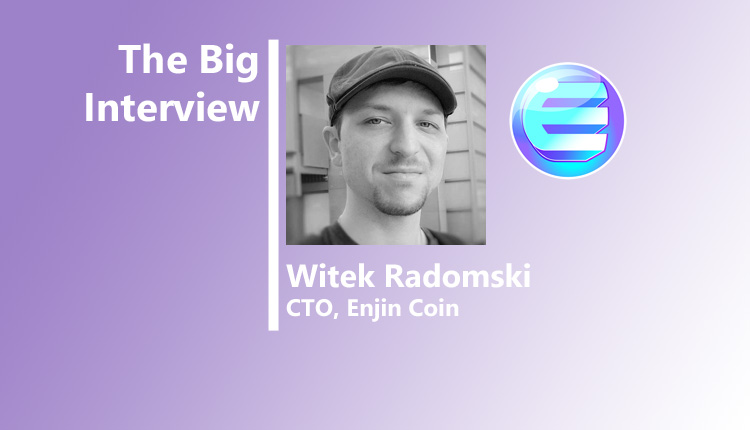 Our universe is expansive and ever-growing. For some, that's a source of apprehension. For others, excitement. At least for gaming, it's the latter.
And with Enjin's announcement that it's creating its own gaming multiverse, we spoke to Witek Radomski, the company's CTO about what it means for the gaming world.
During the discussion, Radomski talks about how relationships that users and developers have with blockchain is changing.
The evolution of blockchain and its users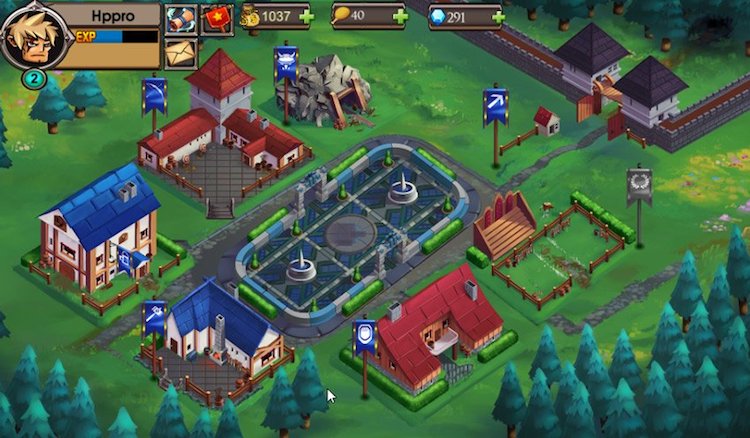 For developers, in particular, the previously arms-reach approach is being cast aside in exchange for an inquisitive one.
"Game developers are just starting to dip their toes into what blockchain can bring to gaming," Radomski explains.
One of the more prominent examples of this we see is the entrance of companies like Ubisoft with its blockchain initiative.
And more relevant to Enjin, its collaboration with Unity, one that allows developers flexibility of asset use, while giving them the potential to develop high-quality games, according to Radomski.
"Unity is extremely popular because it lets you make triple-A quality games, adding whatever plugins you need while cutting down on time."
In a single day, you can make a blockchain game with our plugin. If you have in-game assets and a token, you can add them too.
There have been some blockchain developers which have taken on collaboration with either Unity or Unreal, because they offer seamless functionality and high quality.
This partnership is part of a drive to reduce the friction involved in the process of blockchain game development.
Initial aversion to putting it to work before pioneering companies showed its potential much in the same way as Unity and Unreal did for the game designing field.
"In a way, blockchain adoption is similar to when Unity and Unreal first came about. There were still people who wanted to use their engine," argues Enjin's marketing manager Roger Walco.
"Fast forward a few years and the question of what kind of engine is just Unity or Unreal because to go your way is ludicrous." With all the complexities standing in a developers way, it stands to reason, both for Radomski and Walco, that the path of least resistance is the best one to take.
"With Enjin being pretty much for free for developers and pretty robust, they can use it easily," Walco adds.
Reinventing the wheel
Some of the challenges that some developers face are a mixture of artificial and self-imposed ones. For blockchain development, especially in 2018, there's a general momentum towards simplifying the process and parenthesizing blockchain.
If I was playing Angry Birds and wanted to buy lives, there's no reason to go in there and demand users buy Ethereum to buy X-Coin in order to buy/play the game
Why is that? Because the experience needs to be streamlined and enjoyable to obtain a mass, captive audience. Mobile games epitomize this fast, straight-forward state of play.
"You want to customer to be able to do what they've always done," Walco argues
"Except you offer them a new concept that allows them to get digital items that they can trade with their friends. All the while, all you do is pay a little for the transaction, and everyone is happy."
Stepping into the multiverse
Paraphrasing from Walco on the matter of making everyone happy, one way of doing that is by addressing a concern that both developers and gamers have: replayability.
One way this can be solved is by laying the groundwork for a system that gets the player invested in the games they play.
When a player becomes more involved in the ecosystem is when they begin to drive innovation, Radomski reasons.
"Games up to this point are real closed boxes. Whenever I've seen games introduce mods, they become increasingly popular. If you look at games like Half-Life or Half-Life 2, they have been extensively modded over time."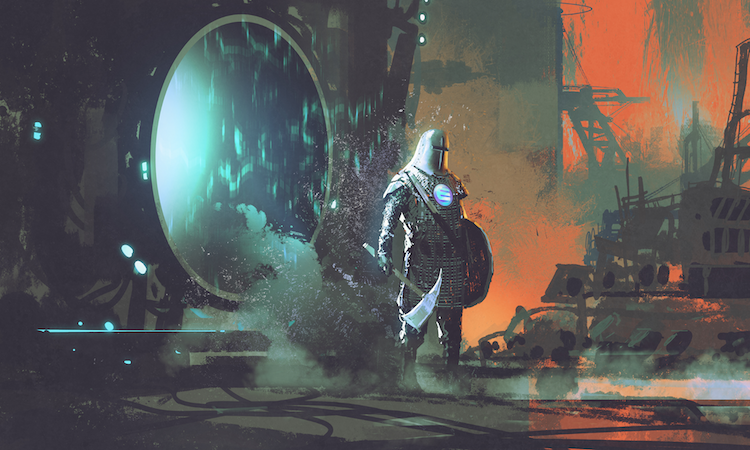 This is what the multiverse hopes to instill in its developers, allowing them to create open-ended experiences which keep players engaged, coming back to the game or never leaving it.
The items that Enjin has already come forward with demonstrates a segment of the potential that it offers.
"I don't think the multiverse items will be a game changer, but it will show off the potential of having items which are accessible across multiple games," Radomski explains.
Walco also highlights the potential that this presents for both developers and players; giving the former the ability to remove the barrier for entry for the latter by letting them carry over items and resources from a previous game to a sequel, should they want to.
"For example, I don't want my Lineage players to go over to another game, and when Lineage 4 comes out, I want them to know about it and come to play it. So what the multiverse allows is for players to be able to carry their items over to the next game verbatim."

Where developers get incentive is from each transaction a player conducts with their items, meaning that any items which can be moved between games or has importance in a mission would carry more value.
What this does is create a far greater incentive to collaborate as opposed to making the game a 'walled garden,' with its potential being in the hands of those that choose to participate, according to Radomski.
"This means that the item carries over history too, and can even be used as a puzzle piece in a multiverse-wide puzzle. It's really up to the developer."
For more information about Enjin, visit its website.
Continue the discussion in our Telegram group and don't forget to follow BlockchainGamer.biz on Twitter, Facebook and YouTube.