2018 in Review: Sébastien Borget & Arthur Madrid, Pixowl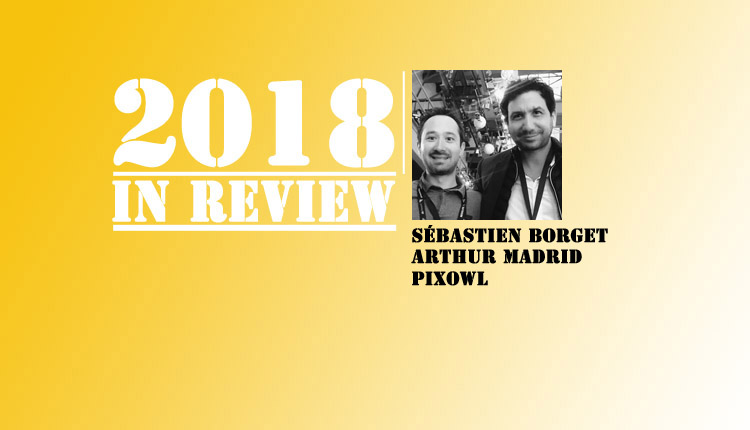 The Sandbox co-founders on the year's key trends
As a turbulent year in the blockchain game sector draws to an end, we're getting the opinions of some of the key players about what just happened.
And as well as finding out what they thought were the most significant events in 2018, we're looking forward to what will occur in 2019.
Sébastien Borget and Arthur Madrid are co-founders and COO and CEO respectively of US/Argentine developer Pixowl.
Have generated over 40 million downloads of its 2D user generated content The Sandbox mobile games, Pixowl is now working on a 3D voxel version for the blockchain, which will be due out in late 2019.
BlockchainGamer.biz: What was the most important blockchain game sector trend for your company in 2018?
We have seen two major trends in 2018 relative to blockchain game sector and both are shaping the direction towards a definition of how cryptogaming appears in the eyes of traditional gamers.
Our initial focus is how to bring mass-adoption of blockchain technology through gaming.
The first one is the pre-sale of rare/collector items as NFTs (Non Fungible Tokens). This strategy is often used for both funding the game development and to build up traction and a community of players around the game. It proved to be quite successful for the most ambitious projects (Gods Unchained, Crypto Space Commander, MLB Crypto Baseball etc) that are aiming for triple-A quality level and excellence in their execution because it acts as a filter towards what players want to play and/or are ready to spend early into.
The second trend is offering players a chance at winning crypto through prizes and tournaments, involving various degrees of competition. While it's not gambling but more skill related, getting a chance of winning usually involves major investments to level up your character(s); thus further segmenting the audience of players towards a more hardcore and esport-like type.
We discussed these two trends extensively with our team and decided first to keep our initial focus on how to bring mass-adoption of blockchain technology through gaming.
More generally, what did you think was the biggest trend in 2018?
We are still in an early phase of the blockchain gaming industry but are expecting crypto-gaming to make a breakthrough in 2019. We are seeing that NFTs are becoming a reference in blockchain gaming. Players will be empowered through full ownership of their in-game assets and through the ability to monetize their creations.
For us, the most important news is how ERC1155 is becoming the new standard for managing multiple token types in games.
What do you think will be the biggest trend in 2019?
We are hoping to see more interoperability and borderless gaming for NFTs – what is called the "multiverse" in science fiction literature. This means having developers implement second-layer programmability for in-game assets being interconnected throughout multiple games (a first showcase of the multiverse).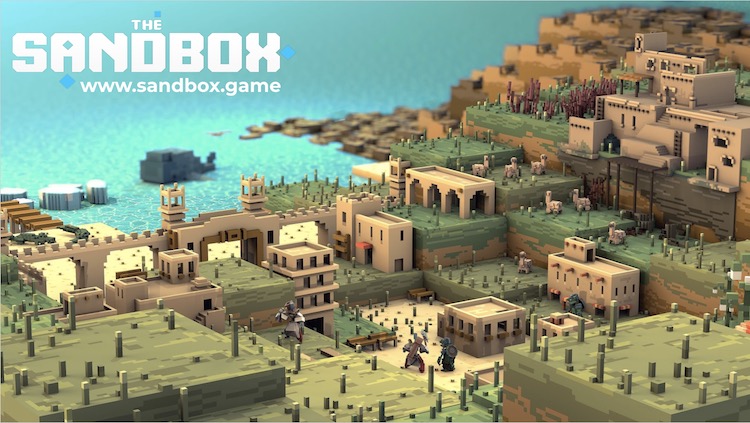 The Sandbox's user-generated voxel assets marketplace could play a role, as we aim to be a major provider for unique, high-quality, player-made 3D animated models. We hope this can shape future gaming experiences on both the upcoming The Sandbox game maker platform and other games.
We think that this, if well executed, could turn into an interesting user acquisition strategy – using people's NFTs to let them try new games by offering new value and experience for their already existing items.
What's your resolution for 2019?
Our project is ambitious and it's also important to us to be a first-mover in embracing the openness and culture of empowering players and creators. In the user-generated content space, this resonates even more strongly
Our 2019 resolution is to establish ourselves for the next 10 years as the first user-generated NFT builder platform. Our approach is to enable creators to create their own assets and be able to trade them. Our game has to be simple and accessible, which means the underlying blockchain technology should work "in background" without end-users knowing about it; all of this directed toward creating a great user-experience.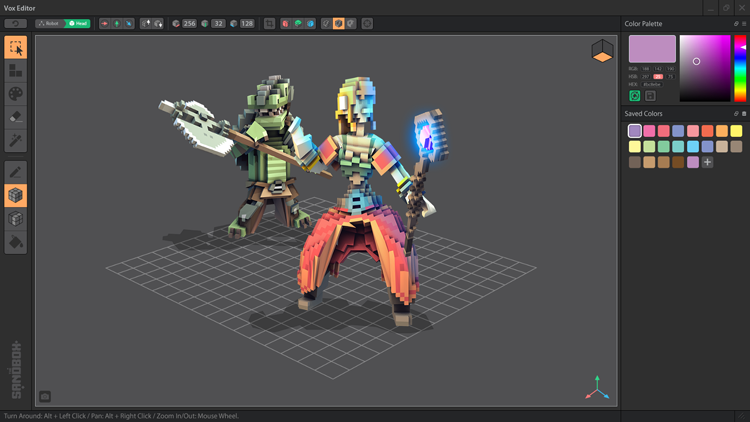 That is why we want to be a first-mover and make The Sandbox the first "NFT as a platform" game, where your NFTs can be independent of the game you're playing. This will offer a decentralized future for content discovery around what you own that could change the way we discover digital content.
You can find out more about the The Sandbox via its website and also check out all of our 2018 in Review interviews.
And continue the discussion in our Telegram group and don't forget to follow BlockchainGamer.biz on Twitter, Facebook and YouTube.