Introducing the DGaming Hub into the Cosmos ecosystem
DGaming Hub wants to kick start mass adoption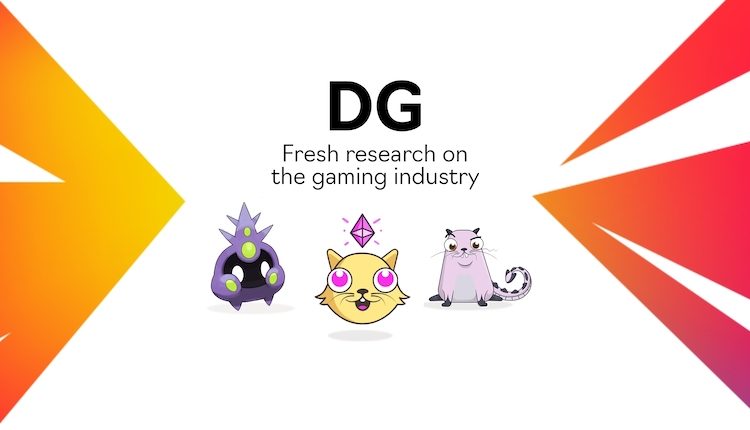 DGaming has been seeing some sluggishness in adoption, so it's taking matters into its own hands
The DGaming team has made some pretty significant strides in blockchain integration. On its own merits, it provides users with a comprehensive guide of various dApps and their performance over time. But what has become more apparent to the team is that adoption from a mass audience is dwindling.
And taking a cursory glance at various dApps and their performance over this week. There's a lot more sideways and negative trends, so it makes sense for DGaming to come out and say it.
In order to buck this trend, the team has announced its newest project – The DGaming Hub. A brand new infrastructure solution from the Cosmos Network, which will also be operating from within Cosmos too.
What does the DGaming Hub intend to do?
Kick off two trends with one buck, according to the team. Not only is it taking aim at bringing the momentum back for broader adoption, while introducing far greater interoperability.
Just how it plans to accomplish the latter is through a similar strategy we've seen from the likes of Blockchain Cuties, Cocos and 0xWarrios, to name but a three. And that is to bring about inter-blockchain compatibility through a unitary economic ecosystem.
CTO for the company, Vasiliy Shapovalov, explains how this will help:
"With The DGaming Hub, the infrastructure would be available out of the box through inter-blockchain communication. A lot of projects understand it and are currently building on Cosmos blockchain." Shapovalov continues.
"We believe this will be a major step forward for the DGaming industry, and we look forward to working with interested parties to create a solution which takes the DGaming industry to the next level."
It makes a great deal of sense to make it easier for developers to make use of any chain they want, while not being constrained by what ecosystem's they can join.
But a number of factors come into play when we consider this operability, especially in blockchains.
It wasn't too long ago that we spoke with Cartified's Vlad Kartashov about the challenges and benefits of going multi-chain. And while it can really widen the net for bringing in more users, the technical risks to any system also coincide with this increased accessibility.
Conversely, what we had seen from titles like Blockchain Cuties Universe is that this is an ecosystem dominated by one blockchain – this being Ethereum. With the emergence of new blockchain solutions and greater operability, however, perhaps we'll see these technical potholes be filled.
For those that are curious about taking part in this new initiative, drop an email to Marina Shim, the team's business development officer here.
Be sure to check out our exclusive interview with the Cosmos team right here too!
---
Join us at Blockchain Games Connects Hong Kong – 17-18 July 2019.
And continue the discussion in our Telegram group and don't forget to follow BlockchainGamer.biz on Twitter, Facebook, and YouTube.