Battle Racers releases latest update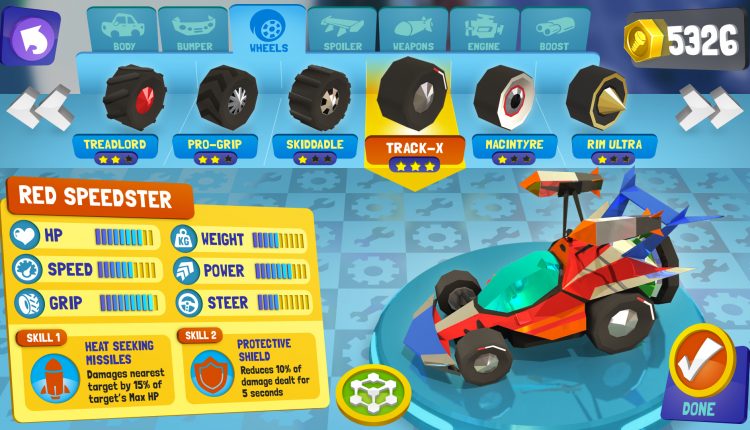 There is just one day to go before the end of the Battle Racers pre-sale
There is now only one day to go before the end of the Battle Racers item pre-sale. And, so far, Altitude Games has managed to raise more than 550ETH ($146,000) with time to go. Along with this impressive progress, the team is currently undertaking its second multiplayer beta.
Within this test, Altitude has managed to make some changes, following feedback from its first multiplayer beta.
Some of these include improved customization, including leaderboards and longer races.
As previously mentioned, what makes customization on this beta interesting, is that any assets owned by the player will be available for them to test out.
Coming up – parts trading
While the initial concept behind Battle Racers was to have vehicles be tradeable, while not having the same be possible for individual parts.
Thanks to the activity of players within the game's Discord channel, according to the team. It is currently working with OpenSea to provide a more concrete marketplace for players to trade, buy and sell parts.
While no date is set for this yet, it's a positive demonstration that the team is paying attention to user activity.
---
Join us at Blockchain Games Connects Hong Kong – 17-18 July 2019.
Continue the discussion in our Telegram group and don't forget to follow BlockchainGamer.biz on Twitter, Facebook, and YouTube.