Blockchain Gamer Connects Hong Kong Track Rundown – Blockchain Basics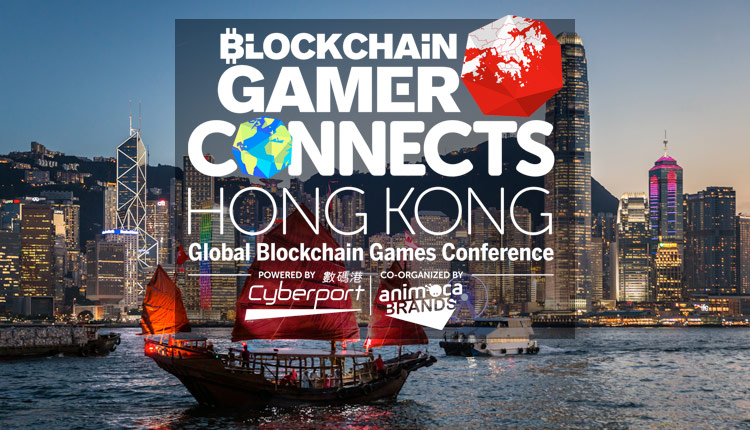 Check out some of the exciting talks going down at Blockchain Gamer Connects Hong Kong
It's now only a matter of two weeks before the beginning of Blockchain Gamer Connects Hong Kong! So, with time counting down, we're taking the time to give you a more comprehensive run-down of what's going on.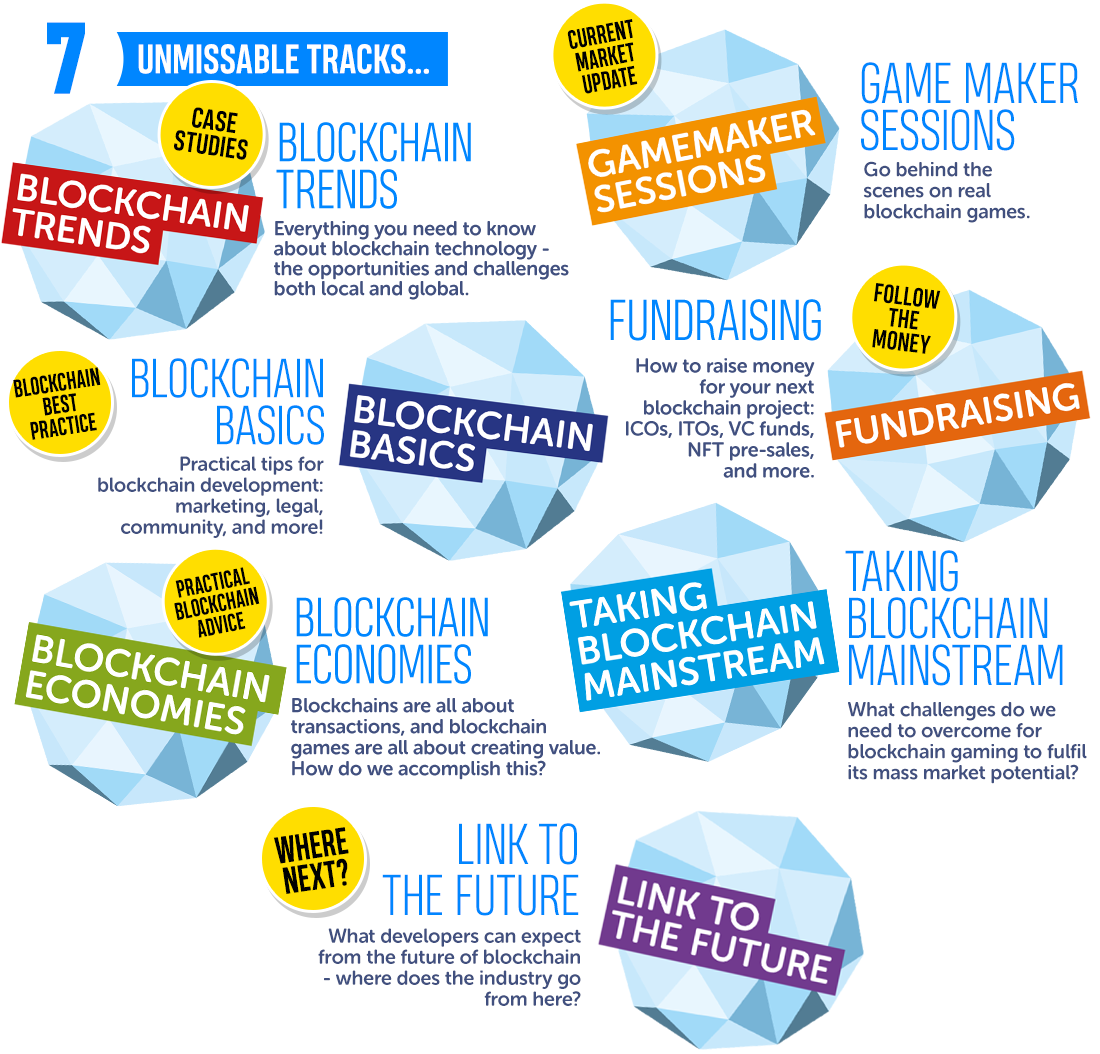 As you may not know about this conference compared to others is that blockchain stand's proud as one of the front-runners!
What does this mean? It means that the number of tracks stands, not at four, but SEVEN.
Whether you're looking for some real use-cases in the world of blockchain gaming, or some comprehensive advice about getting started.
Chances are that there's a track for that – or some like-minded developers coming along to talk about it.
But, without further delay, let's dig into some of the tracks, next up is Blockchain Basics!
---
Blockchain Basics
Wednesday, July 17th
11:20-11:40am – Manon Burgel – Blockchain Game Alliance
Session: Video Games & Blockchain: The Challenges That Studios Face Today
The Blockchain Game Alliance (BGA) is an organisation committed to promoting and fostering Blockchain Technology within the Games Industry.
This talk will provide background on why the BGA was created and the kind of problems blockchain game developers are facing, followed by how the BGA can help the sector move forwards.
---
11:40-12:00pm – Jeffrey Zirlin – Axie Infinity
Session: Blockchain Games as Crypto Networks: An Approach to Community Building and New Monetization Models
Blockchain technology has all of the potential to shake up the relationship between developers and gamers. For developers, it provides them with a means to re-invent the whole process of monetization within their game. For players – it brings whole new dimensions to being a member of a gaming community.
Who better than Jeffrey Zirlin of Axie Infinity to talk us through just how game developers can create blockchain games as active, vibrant crypto networks.
---
12:00-12:20pm – Benjamin Heidorn, CTO & Co-Founder – Blockade Games
Session: Balancing Security and User Experience
Blockchain gaming introduces greater depth of interaction and dedication between players and their games.
With the promise of real ownership and digital identity, security plays a critical role, requiring gamers to understand cryptocurrency security practices to control and manage their assets.
This fundamental requirement creates a learning curve through which 99% of potential players drop off. Throughout this talk, we'll explore various levels of security for the end-user and how we can produce a high-quality user experience without sacrificing the user's personal security and improve player acquisition and retention.
---
12:20-1:00pm – Panel Discussion – How (and Why) We Must Improve the Blockchain User Experience
Panellists
Arnoldo Concepcion COO Animoca Brands –
Andrea McGinty COO Blockade Games –
Andreas Johansson Co-founder & CTO Triolith Games AB –
Alyssa Tsai Founder & CEO PANONY –
Damian Byeon CCO ITAM Games –
Dohyun Pak CEO Bifrost
The biggest current issue for blockchain games is scale and the biggest obstacle to growing audience size is UX so how do we balance accessibility with the vision of decentralization and true ownership?
---
Join us at Blockchain Games Connects Hong Kong – 17-18 July 2019.
Continue the discussion in our Telegram group and don't forget to follow BlockchainGamer.biz on Twitter, Facebook, and YouTube.