Ethan Kim of Hashed will speak about blockchain at G-STAR 2019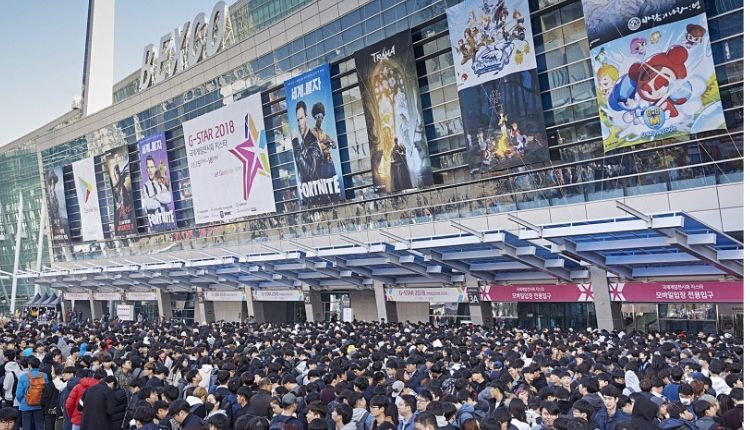 The South Korean conference announces its all-star line-up for November – and blockchain is on the schedule for day two
The Korean games market is estimated to be worth $12 billion this year. This year's edition of the annual G-STAR conference reveals how to break into that market with its knowledge-sharing conference G-CON on 14-15 November.
Held in collaboration with IGC (the Inven Game Conference), the G-CON Global Game Conference will open its doors at the Exhibition Centre 2,1st Floor Conference Rooms, Busan, South Korea with a star-studded line-up of global gaming talent. The honoured guests will share their knowledge on everything gaming from console and PC to mobile and cloud, on subjects covering marketing, monetization, graphics and – of course – blockchain technology. 
World-class speakers
It's a powerful line-up of celebrated game makers, artists and visionaries, many of whom rarely make appearances in Asia. Among the industry leaders to grace the stage will be representatives from companies including Google, Supercell, Creative Assembly and Bungie. With talks lasting an average of 40 minutes, you'll get to hear case studies, current trends in game design, game monetization, esports, apps and company culture.
Keynote speeches will be delivered by Jenova Chen (from the indie team responsible for Journey and Sky: Children of the Light), Koji Igarashi (the man behind the Castlevania series of games), Janos Gaspar & Pawel Wojs (responsible for the Total War series at Creative Assembly) and Hilmar Veigar Petursson (of EVE Online fame). There are many more speakers too: the full agenda is available at https://www.gstar.or.kr/eng/conference/conf_prog_info.do now.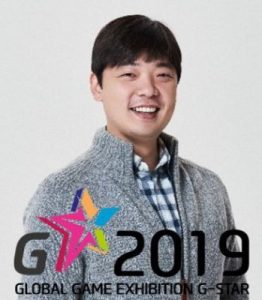 Representing the blockchain community will be Ethan Kim. The founder of Hashed, fast becoming known as the masters of blockchain in Korea, will discuss the current state of the market and look at what the future holds. This talk takes place on day two of the conference.
The largest gaming exhibition in Korea
Before you plan your trip, you may want to extend your stay for a couple more days and check out what else is on offer at G-STAR. As part of your G-CON ticket, you also get access to the b2c areas of G-STAR. This year's event will be the biggest yet, with over 680 exhibitors in the huge 55,300m2 conference centre, featuring over 2,000 trade visitors from 42 different countries and over 230,000 gamers walking the floors.
There are many opportunities at G-STAR if you want to do business in Asia. The b2b area is exclusively for industry key players, a relaxed space for doing business. This area features an International Pavilion, Network Lounge and a new and improved matchmaking system with a dedicated app.
Organized by the Korea Association of Game Industry (K-GAMES) and co-organized by G-STAR Organizing Committee and Busan IT Industry Promotion Agency, the G-STAR conference is "the best gateway to the Asian games market". Launched in 2005, this annual South Korean computer and video game trade and consumer show is the one-stop, easily-accessible gateway to Eastern markets. It takes place annually in Busan, South Korea. With one of the most active and developed gaming markets behind it, the biggest players in publishing, development and investment gather at G-STAR every year, to do business and set the industry trends.
You can find out more about the G-STAR event and its G-CON x IGN conference programme at the official English-language site. Tickets to this event cost just $70 USD and are available online until 12 November, but spaces are filling up fast. The b2b area requires a b2b ticket at the additional cost of $100 USD, and this can be purchased online up to 31 October.
Steel Media, the publishers of BlockchainGamer.biz, will host the Big Indie Pitch at G-STAR 2019, and is involved in the planning of the event's indie zone and its international promotion.
Let us know if you're attending over at our Telegram group and remember to follow us on Twitter, Facebook, and YouTube.