Yesports announces global teams ahead of Web 3.0 esports platform debut on Polygon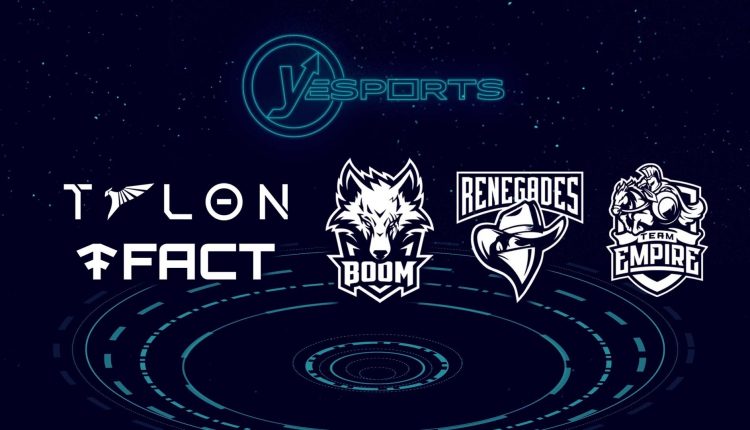 The Web 3.0 esports engagement platform Yesports has teamed up with globally-known esports teams to launch their own unique range of NFTs on the platform. These eSports teams include Team Empire, Renegades, Talon Esports, BOOM Esports and Fact Revolution.
By partnering up with Yesports, these teams will be able to unlock new avenues for monetisation and fan engagement. What's more, Yesports offers these teams access to highly experienced creators and strategists as part of the white-glove service to help them design and build high-fidelity NFTs for their fans, as well as to ease their transition into Web 3.0.
Some examples of the perks that Yesports is exploring to provide holders of exclusive NFTs include community incentives like VIP access to private Discord servers, signed merchandise, and exclusive video content. Player AMAs, team training live streams among other perks.
For the moment, these teams are in the process of developing their own NFT packs. No date has been specified for the moment about when these packs will be available for fans to buy.
"With our partnerships, Yesports becomes the world's largest esports-focused NFT marketplace with over 16.5 million fans from the get-go and represents the beginning of a new generation in esports fan engagement – one that takes place in Web 3.0. We are excited to deliver real-world utility into the NFTs themselves and give them a multitude of functionalities well beyond just a beautiful collector's item," said Sebastian Quinn, CEO of Yesports.
To commemorate the five partnerships, Yesports will be releasing Partnership NFT Collectible giveaways this week for each team, which unlock special fan access and perks. These NFT Collectibles serve as a teaser of what's to come when the Yesports marketplace launches more exclusive NFT drops.
And continue the discussion in our Telegram group, and don't forget to follow BlockchainGamer.biz on Twitter and YouTube.