Twitter to expand its Tweet Tiles trial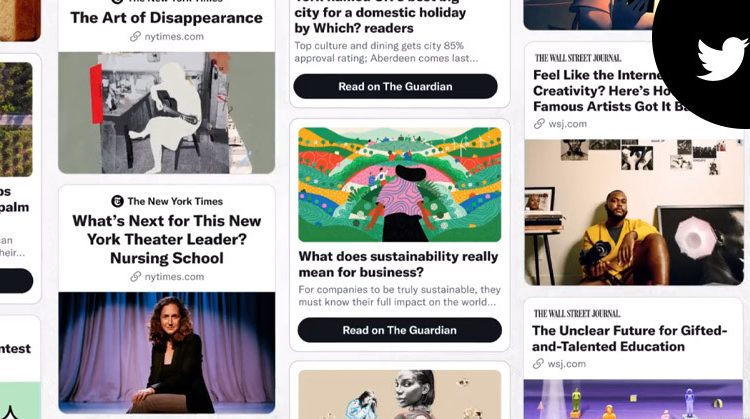 Twitter has announced that it is expanding its already ongoing trial of Tweet Tiles. Having previously been tested with major media outlets like New York Times, Wall Street Journal and The Guardian.
In addition, a selection of NFT marketplaces were also selected for testing out Twitters functionalities, which included sending out tweets which feature interactive widgets.
In a statement by Twitter's blockchain and NFT provider – GuardianLink – they highlighted markets like OpenSea, Rarible, Magic Eden, Dapper Labs and Jump.trade and candidates for testing out Twitter's pilot.
If the pilot program proves successful, the social media giant could roll out these features to all of its users, while giving NFT collectors a vast pool of users to share their collectibles with.
For those unfamiliar, Tweet Tiles enables developers to enhance Twitter's overall user experience, allowing them to embed NFTs along with necessary information and marketplace links. This feature is mutually beneficial as it allows for greater publicity for that NFT and where to find it to drive sales.
For the moment, the pilot program is in operation across five NFT marketplaces, iOS and web.
Within an official tweet from Twitter Blue, the platform stated that the service, costing $2.99 per month, enables users to set up an NFT as their profile picture, but from the iOS Twitter app, which implies that users must have the Apple App.