EA's 'Invest in Crypto' tweet kicks off wider debate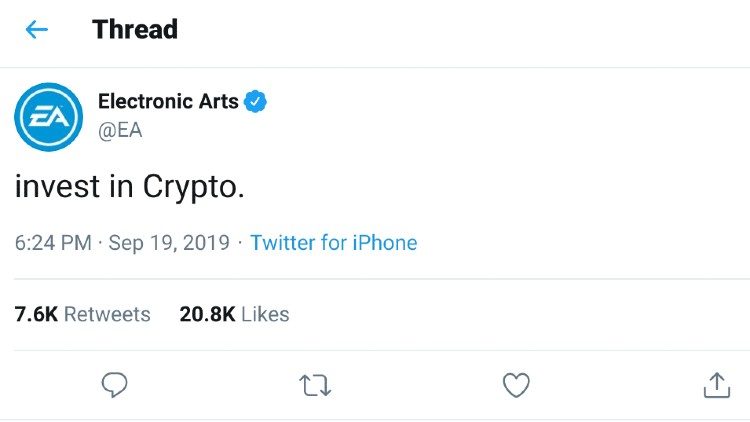 At first impression, I thought it was a hack.
The official Electronic Arts twitter account had tweeted: "invest in Crypto."
Of course, it wasn't. It was some clever guerilla marketing to highlight a new character in Apex Legends called Crypto.
What was more interesting, however, was the wider reaction.
The likes of Blockade Games, Robot Cache, OpenSea and Justin Sun took the opportunity to jump into the action with their own particular take on what the tweet should really mean.
invest in Crypto.

— Electronic Arts (@EA) September 19, 2019