Nefta announces partnership with GAMI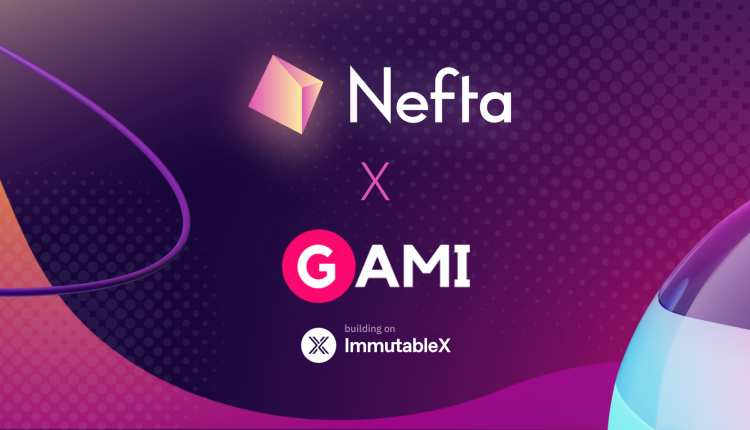 Nefta, the Web3 technology platform, has partnered with blockchain gaming studio GAMI, to make the future of Web3 gaming a reality for millions of players.
With a focus on creating accessible and enjoyable games for all, GAMI aims to facilitate the mainstream adoption of Web3 games. With a focus on games created for fun and enjoyment rather than earning, bite-sized and unobtrusive tutorials will help new players understand and engage with Web3 features, including earning assets from the game into their wallet, and being able to buy & sell those assets.
For players already within the Web3 ecosystem, it won't matter which blockchain their wallet is on, as they can easily log in and start playing straight away. By partnering with Nefta, GAMI's games will have access to powerful backend architecture that helps eliminate the segregation of Web3 gaming, creating a unique 'multi-chain' game experience.
Leveraging Nefta's blockchain technology, any players of GAMI's extensive library will be able to earn and own in-game assets simply by gaming. Like other digital assets, players can keep, buy, trade and sell without connecting a wallet. Instead, these assets are stored within in-built wallets within the game, and can be accessed by signing in with an email address.
The ultimate aim of this in-built wallet system was to bridge the gap between web2 and 3, enabling players of both/either to easily enjoy uninterrupted gameplay, and acquire assets without the need for often clunky external wallets.
Among its range of games, its latest battle game – Knockout Wars – will allow players across different blockchain protocols to play together without the need to sign up for specific wallets. Nefta manages the seamless integration of multiple blockchains, creating a frictionless, chain-agnostic gaming experience. 
For more information about GAMI and Nefta, be sure to check out the website.