PlayStation and Activision executives bring survival MMORPG Resurgence to ImmutableX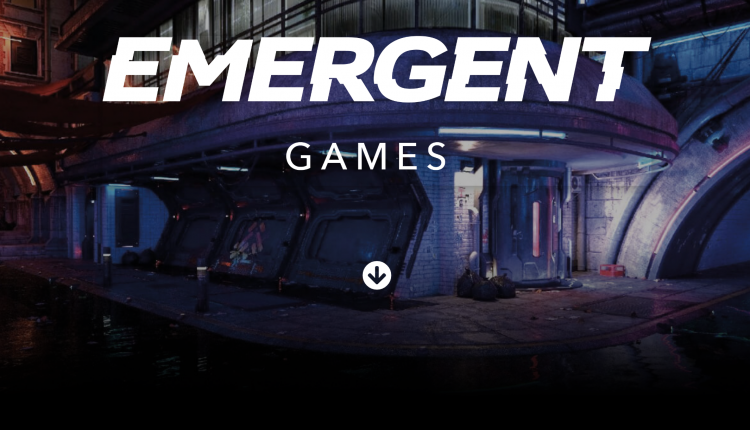 Prominent web3 games studio – Emergent Games- has announced the launch of its new survival MMORPG – Resurgence. Boasting a team of industry veterans from PlayStation, Activision, NCSoft and more, the development studio aims to put its game into players' hands via ImmutableX, the developer platform and scaling solution of choice for game devs.
Emergent has selected ImmutableX to take advantage of the platform's advanced scaling capabilities and carbon-neutral, zero-gas fee environment while maintaining the robust security and decentralized qualities of Ethereum.
"We spent a huge amount of time assessing options for our Blockchain partner, but ImmutableX was the standout choice. They provide all the tools and technology. Plus the support that a successful web3 games developer needs.Their razor focus on gaming makes a big difference for us and their commercial model suits our vision at Emergent Entertainment of Game First high quality AAA games, frictionless onboarding and hidden technology. We expect them to dominate web3 gaming."

Ian Hambleton – Emergent Games CEO
Resurgence is the latest partner to be welcomed into the ImmutableX ecosystem, which now boasts some of the most popular web3 games in the industry, including Gods Unchained, Illuvium, Guild of Guardians, Undead Blocks, and more.
Set against a post-apocalyptic vision of Earth, Resurgence is an AAA, free-to-play, open-world crafting survival game where players have full ownership of their in-game environment. Much as players would expect, the game zeroes in on crafting and survival mechanics, as players must survive the harsh environments of a blighted, post-apocalyptic landscape.
Serving as a glimpse into its reception by fans, its Gen 0 Cryotag drop, which happened last year, sold out quickly, with the team planning further releases in the subsequent months.
Much akin to the extended lore of other sci-fi and post-apocalypse blockbusters, Resurgence boasts its lore, backed by a team of skilled science fiction writers, basing its world on real-world science. Gamers will be tasked with becoming Earth's new colonists on a radically altered planet to forge a new utopia. Players must utilise the resources around them to establish settlements, kingdoms, or commonwealths to develop survival skills, crafting, collaboration, trade, weaponry, and technology. Once sourced, players must protect their valuable resources from raiding factions, predators, and other threats. 
Andrew Sorokovsky, VP of Global Business Development at Immutable, said: "With over four centuries combined experience of building and publishing AAA games, the team at Emergent is uniquely positioned to bring a new level of quality to web3 gaming. We're thrilled to welcome Resurgence to the IMX ecosystem to deliver a compelling and uncompromising user experience."
Resurgence is one of many newly developed titles from Emergent Games, the culmination of shared visions between its veteran founders. Emergent Chairman Simon Rutter is the former EVP of Sony PlayStation, and CCO Russ Harding spent nearly a decade as the Games Director for Sony Interactive Entertainment Europe.
Emergent is also home to over 60 developers and executives with extensive experience in the gaming industry, including talent behind hits like FIFA, NBA Online, The Sims, Need for Speed, Gran Turismo, Lord of the Rings, Horizon Zero Dawn, Blood, and Truth, and many more. The company has also inked deals for VR experiences with major IPs, such as Peaky Blinders and Doctor Who.