Gods Unchained's $GODS token raises $10 million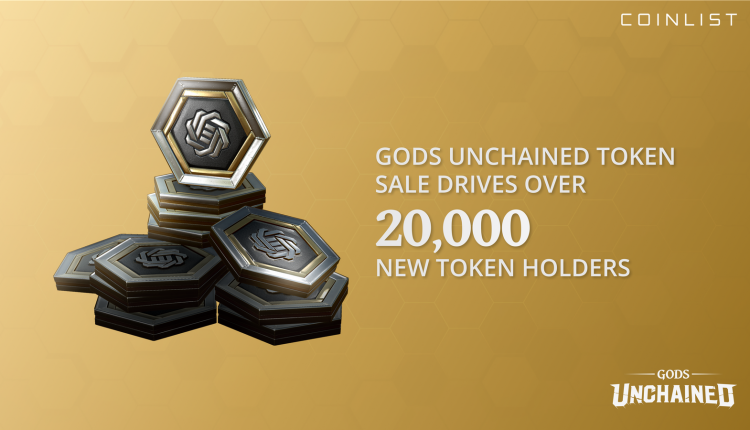 CoinList has announced that its pre-sale of Gods Unchained's $GODS token raised $10 million for developer Immutable.
Around 20,000 people participated in the sale.
"The event drew record demand on CoinList, with over 879,000 unique registrants, the highest of any CoinList sale, for Options 1 and 2 of the sale," it commented.
Suffice to say that the token sale proved a ringing endorsement of the game, and its economy. For Immutable, the new influx of funding will help enhance in-game mechanics, mint new NFTs, and support competitive gameplay.
It's unsurprising why there was so much traction behind the $GODS token. For players, there is a lot of value in buying/holding the $GODS token – which is an Ethereum-based ERC20 token – at any level.
The value for players? $GODS tokens are used for buying card packs, crafting NFTs, or earning rewards by holding on Immutable X's platform.
When players hold $GODS, they can earn a passive income, which is distributed within the game's rewards pool.
Fundamentally too, the more tokens a user holds, the greater the say that they have in the longer-term trajectory of the game and company, as a whole. The token operates as a governance token; with larger stakeholders able to actively vote on developments in-game.
Find out more about the $GODS token by visiting the info page here, or on the about segment on the Gods Unchained website here.
And continue the discussion in our Telegram group, and don't forget to follow BlockchainGamer.biz on Twitter and YouTube.