Gamemaker Sessions at Blockchain Gamer Connects San Francisco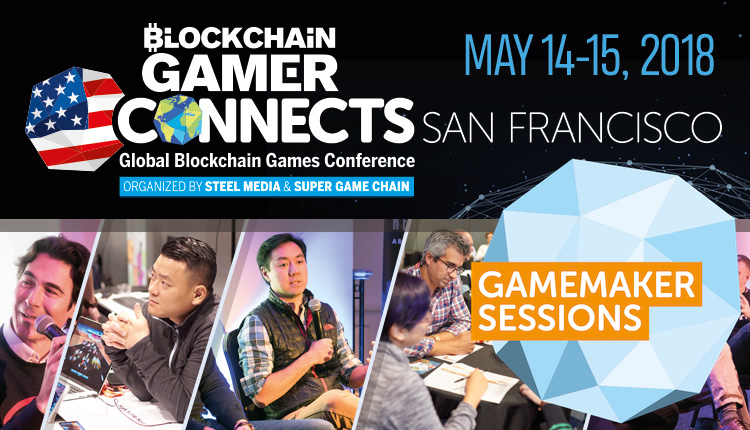 The second of four conference tracks zeroes in on the groundbreaking work of pioneering developers as they wrestle blockchain into a shape that will engage gamers everywhere.
With Blockchain Gamer Connects San Francisco In Association With Super Game Chain just days away on May 14-15, we thought it was time to look at one of the four conference tracks a day in the run-up to the show.
The schedule has been designed for all levels of experience, from blockchain beginners to crypto connoisseurs:

Gamemaker Sessions
The second in our series looking at each of the tracks in turn is a chance for anyone interested in creating blockchain games to learn from the triumphs – and mistakes – of developers who are already eyeballs-deep in this exciting sector so you can bring their experience to bear on your own blockchain game.
Monday, May 14
14:20 B2Expand's Skyler Goldstein will walk his audience through the development of space strategy game, Beyond The Void. He'll explain how the team approached designing a relevant user experience for crypto games and what lessons have been learned that will be of use to any blockchain game developer.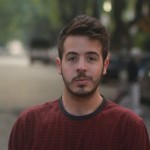 14:40 Matias Nisenson is CEO at Experimental, the studio behind CryptoWars, the first strategy game to fully run on smart contracts. In his seminar, Nisenson will not only share the history of the different versions the company has launched, but he'll also disclose the versions that will be released in the run-up to a public release on the ethereum mainnet.
15:00 Jonathan Miller from Fitify will talk about cryptogames on the blockchain.
15:20 The GameMaker Sessions close out on Monday with an unmissable panel. We expect nothing less than a full house for Seismic Games' John Linden, Experimental's Matias Nisenson and more TBC as they take to the stage for what is sure to be a hotly contested panel debate that asks the question that's on everybody's minds at the moment: are blockchain games really games? You don't want to miss this one!
Tuesday, May 15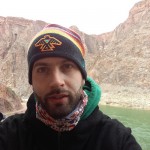 14:00 In 2016, Streamstars started developing Age of Chains, a blockchain trading card video game set in an intergalactic universe, billions of years in the future. In this keynote, CEO Killian Kunst talks through the development of the project and offers a unique perspective of how it is possible to integrate blockchain technology into a video game.
14:20 EverdreamSoft Product Manager Nicolas Sierro, will draw back the veil on the development of the Swiss studio's blockchain mobile trading card game, Spells Of Genesis.
14:40 Local stars Pixowl have been making mobile games out of their San Francisco office since 2011. The Sandbox has gained more than 15 million players since its launch in 2012, so these guys know a thing or two about what it takes to make games that make money – and never more so than with the advent of the blockchain. Co-Founder and CEO, Arthur Madrid, will take to the stage to deliver a seminar packed with first-hand experience of building on a game's success with user-generated content and moving it to the blockchain.
15:00 And the last Gamemaker Session is a panel debate detailing how to use tokens to build a platform, featuring Ulas Bilgenoglu, Radmule; Doug Dyer, Terra Virtua; Dean Anderson, Gamestatix; and Kieran Farr, Decentraland.
That's just one of the four tracks featuring a total of 40 incredible speakers who will share their insight with the audience May 14-15. To find out more about the amazing speaker roster, check out the full schedule – and keep an eye out for the latest additions and updates in the run-up to the show.
Networking, pitching and Pocket Gaming
There's more to the event than the packed conference schedule, with networking opportunities everywhere you look, from the free Pitch & Match meeting organiser and Speedmatching developers with publishers to the Global Connects Party.
There's also a live pitching roadshow, Indie Pitches, the Indie Showcase area – and that's before you even think about the larger Pocket Gamer Connects conference. Your ticket gets you into both shows.
Use code BGBIZ10 for a 10% discount if you book now!