New blockchain Saga reveals gaming focus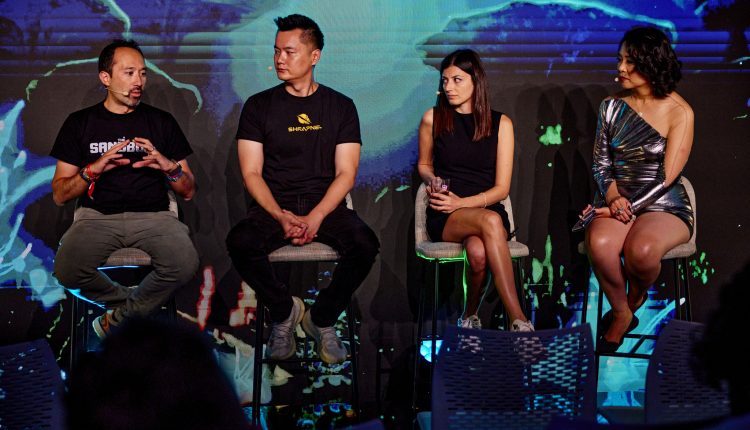 Don't miss out on any daily news from the blockchain games space: sign up to our Substack and follow us on Twitter.
New blockchain Saga has finished its two-day event Multiverse Summit during Gamescom 2023 in Cologne. Apart from panels and keynotes from leading web3 projects including The Sandbox, Com2uS, Immutable, Polygon, Avalanche and more, a range of product announcements was made along the event:
Pegasus — the latest version of the Saga protocol allowing developers to create fully decentralized, dedicated chains, or chainlets, on Saga. This allows not only for cross-chain movement of assets and communication, but also enables developers to scale their application across multiple chainlets. The protocol is currently in beta. Pegasus will be the final testnet before the mainnet goes live later in 2023.
Saga Ethlet — a new Ethereum scaling solution featuring the speed of sidechains while also providing the security of Ethereum.
"We are beyond excited to share Pegasus with the world, as it adds unparalleled flexibility, security and customized fee models for chainlets including support for fixed fee or fee-less chainlets. With Saga, developers can have it all and focus on creating experiences, not how everything is going to work on the backend," said Saga's co-founder and CSO Jin Kwon. 
In addition, Saga introduced a new product set aimed at game developers, as well as a generative AI initiative with various lighthouse innovators.
During the last 12 months, 224 new projects have entered the Saga ecosystem through its Innovator Program, 80% of which are gaming-oriented. Representatives from some of those studios were also on board the event cruise to showcase their games, including extraction shooters Shrapnel and Cosmic Exodus as well as an unnamed PC-based shooter game from developer Ailand.
"We held our Multiverse Summit during Gamescom to reinforce that Saga is the leader for game development for creators looking to new development platforms, specifically web3," said co-founder and CEO Rebecca Liao.
"We're especially thankful for all of the partners and attendees who collaborated with us to show the world an entirely new vision for Web3 gaming and entertainment."
Find out more about what Saga is up to via its website.