You'll be in good company at Blockchain Gamer Connects San Francisco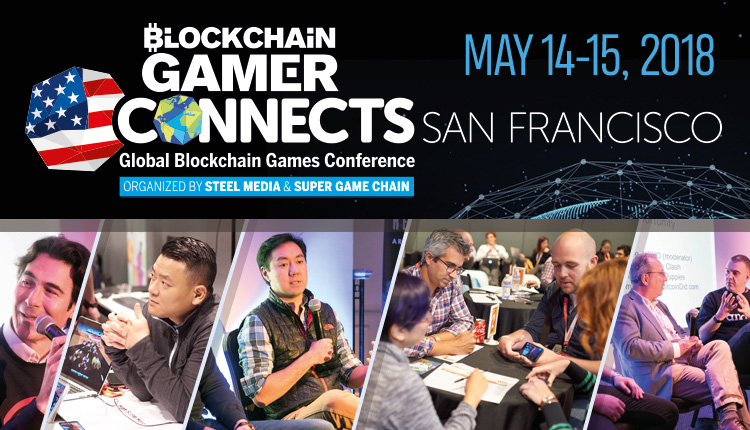 Just look at all these amazing companies that will be represented at the two-day show this Monday and Tuesday
The two-day conference, Blockchain Gamer Connects San Francisco, is right around the corner. Doors open at the Bespoke venue on Monday morning (May 14), when 400 professionals working in games for the blockchain will gather to discuss, dissect and debate every last token, coin and type of transaction. Why not make it 401 and get your ticket now?
We've already shared details of the 40 world-class speakers filling the four dedicated conference tracks, but what about the (just less than) 100 companies that will be at the show in some capacity?
Every sector of blockchain gaming is represented, from indie developers to top-level investors, as well as serious studios at the top of the food(block)chain, bloggers, streamers and the media, not forgetting the ICO pioneers that have proven there is an alternative to mainstream funding.
And every single one of them will be there to meet like-minded folk like yourself. The show will serve up a banquet of prospects for any blockchain games professional looking for networking opportunities. Take a minute to scan the list of companies at the conference and ask yourself how many could be good contacts – either now, or in the future:
---
FortyThree PR

Alpha Token

Alto.io

Amino Capital

Asobimo

ATK

Aurice Guyton Events

Azarus

B2Expand

Bitcorn

Bitcorns

BitFlare Technologies Inc.

BitGuild

Blast

Blind Squirrel Entertainment, Inc.

Blockchain Advisor

Blockchain Consultant

Blok.Party

Boostinsider

Brain2Bot

Consensys

CrossInstall

Crowdspark Entertainment Inc

Crypto Bit Games

CryptoBazar

Cryptocup

CryptoFin

CryptoGamez

CryptoGaming

CryptoKitties

DappRadar

Decentraland

DOGI

End Game (EtherRockets)

Enjin

Etherplay

Ethmoji

Even Prime

EverdreamSoft

Experimental

Family Media LLC

FanX

Fathom

Fitify.io

Fizz.io

Fuse Global Business

Game Loot Network

GamerToken

Gamestatix

GBiB

Glispa

GREE, Inc.

Gumi ventures

HarAssociates International

Hedera Hashgraph

Hedgie.io

Horizon Blockchain Games

IOCT

Kiip

KODEBOX

KorroBox

Lucid Sight Inc

Luckchemy

M2 Insights

MachineWorksNW

Maximum Games

Minemark

Narvalous

OPSkins/WAX

PIXOWL

PlayTable

RadMule Labs

RAWG

Reality Clash

Rebellion

Refereum

Seeds

Seismic Games

Streamstars UG

STUDIO LIGHTSHIP

Super Game Chain

Terra Virtua

Trust Wallet

Ubisoft

Untraceable

Vliet Consultation

VREX Lab

WAX Token

Zing Games
---
If you want to broaden your network and plump up your pile of business cards, finally press flesh with Telegram names, and generally do blockchain games like a pro, Blockchain Gamer Connects San Francisco is where it's at.
It's also where we're at this Monday and Tuesday.
Where will you be?
Come join us, say hi and be part of something amazing.