Link To The Future at Blockchain Gamer Connects San Francisco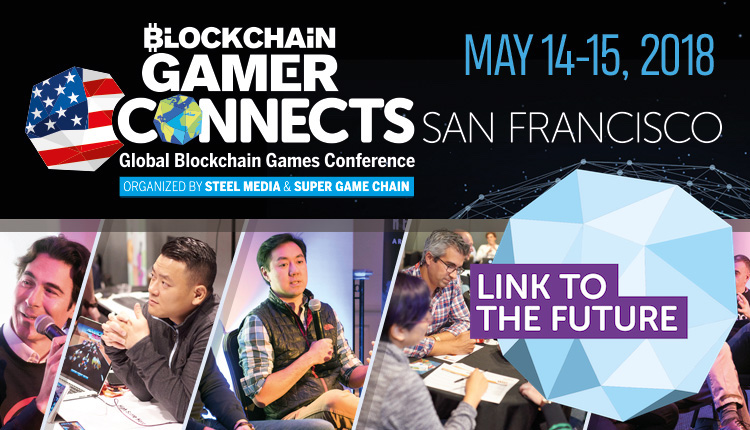 The last of the four conference tracks will identify today's top trends and explore where the industry will go next.
With Blockchain Gamer Connects San Francisco In Association With Super Game Chain just days away on May 14-15, we thought it was time to look at one of the four conference tracks a day in the run-up to the show.
The schedule has been designed for all levels of experience, from blockchain beginners to crypto connoisseurs:

Link To The Future
The last of the four tracks that we'll look at will be essential for anyone keen to find out more about the future of blockchain and the emerging gameplay mechanics that will inspire the next generation of blockchain games.
Tuesday, May 15
15:40 Securities attorney, entrepreneur and blockchain advisor, Alexandra Damsker, opens the Link To The Future track on day two asking the legal questions over blockchain gaming.
16:00 IOCT's Donald Demerzel will lay out the basics of blockchain economics in gaming.
16:20 We're thrilled to share the news that Hollywood movie director, Brett Leonard, will be speaking. Most famous – or is that notorious? – for directing 1992's The Lawnmower Man inspired by virtual reality, Leonard has a track record of combining storytelling with technology. Hear first-hand how his new Studio Lightship venture builds 'StoryWorlds' and creates virtual experiences on the blockchain.
16:40 The last Link To The Future session is a panel debate that we're really looking forward to;  The Future Of Blockchain And Its Use In Games. This session will look at how blockchain will be used to innovate game design, community building/rewarding, and even what regulation might look like.
It's sure to turn up a few surprises from new speakers, Amino Capital's Larry Li, Christopher Harz of Harz Associates, and Game Loot Network president and founder, Lance Baker. They'll join existing panelists Rachel Cook, Seeds; Koh Kim, Blockchain Advisor; and Tong Xu, Super Game Chain.
That's just one of the four tracks featuring a total of 40 incredible speakers who will share their insight with the audience May 14-15. To find out more about the amazing speaker roster, check out the full schedule – and keep an eye out for the latest additions and updates in the run-up to the show.
Networking, pitching and Pocket Gaming
There's more to the event than the packed conference schedule, with networking opportunities everywhere you look, from the free Pitch & Match meeting organiser and Speedmatching developers with publishers to the Global Connects Party.
There's also a live pitching roadshow, Indie Pitches, the Indie Showcase area – and that's before you even think about the larger Pocket Gamer Connects conference. Your ticket gets you into both shows.
Use code BGBIZ10 for a 10% discount if you book now!