NIFTY unveils NIFTYGallery, its cryptocollectible exhibition platform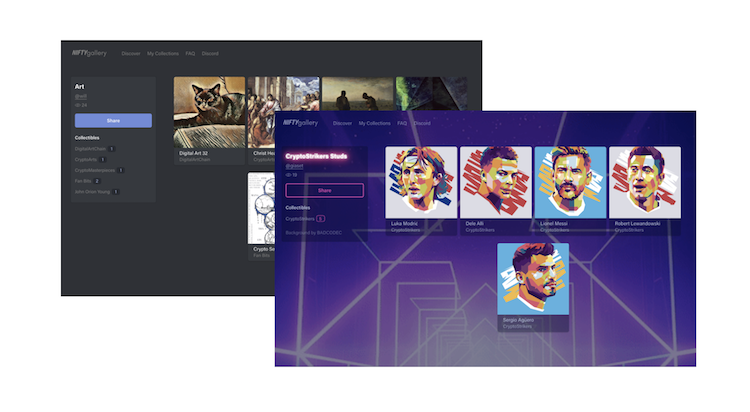 Players will be able to proudly exhibit their collectible collections with NIFTYGallery
There are two sides to purchasing any collectible in blockchain games: one half is how the player intends to use it, the other half is proudly showing it off.
The latter is the focus of SPW Labs, the creators of CryptoGoods, which recently announced NIFTYGallery, a platform which gives the player free reign to showcase their collections with other enthusiasts.
And we're live!

Design and share collections of your favorite cryptogoods 😍https://t.co/5Dvqhs0y4t pic.twitter.com/heOevCPLgt

— NIFTYgallery (@NIFTYgallery) July 19, 2018
Exploring the NIFTYGallery
Being supported by both Rare Bits and OpenSea API's means that NIFTYGallery's users can showcase digital assets which are accepted on both of these marketplaces.
This compatibility means that players can create a genuinely diverse gallery of their favourite NFT's.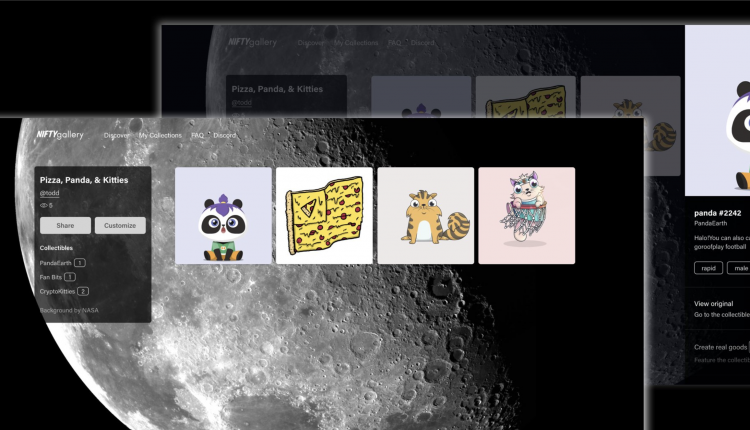 Users are given free reign to select from some free or buyable skins with which to customise their profile.
Since releasing on the 19th July, there are already over 20 unique galleries for visitors to frequent with collectibles ranging from CryptoKitties to Etheremon.
People are taking NFTs very seriously
Non-fungible tokens as collectibles have become incrementally more serious for players both old and new as we can see from projects like NIFTYGallery.
Since its creation, Nonfungible.com, a site focused on providing insight into opportunities within non-fungible assets has also gained an audience.
Nonfungible.com recently announced that its current list of NFTs is set to grow, according to a Medium post.
The site announced its new partnerships with OpenSea, Rare Bits and Project Wyvern, opening the door to eight new game listings including their NFT assets.
Between Nonfungible.com's intention to become the "the CoinMarketCap for non-fungible tokens", and NIFTYGallery providing users with a way to proudly display their tokens, the world of NFT's are fast transitioning from novelty items to a powerful ecosystem in its own right.
Continue the discussion in our Telegram group and don't forget to follow BlockchainGamer.biz on Twitter, Facebook, and YouTube.