DreamTeam to sponsor esports tournament, FACEIT London Major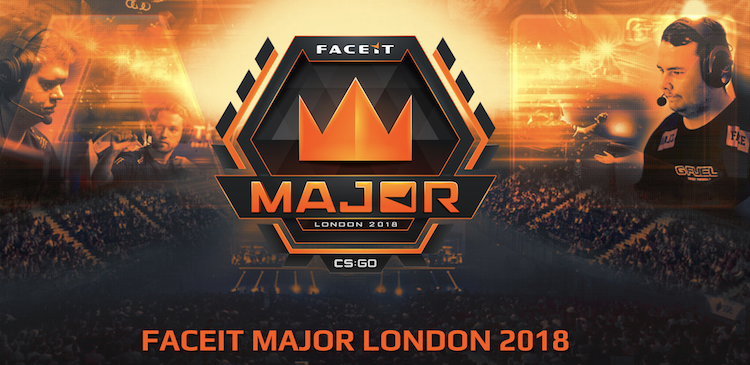 DreamTeam is getting its name out there
DreamTeam is making itself a name to be remembered for esports.
Previously, the teambuilding and skill development platform secured a partnership with the esports team, Fnatic in mid-August.
But now, DreamTeam has announced that it will be sponsoring the upcoming esports event, FACEIT London Major.
DreamTeam sponsors FACEIT
With an average annual attendance of over 10,000 including millions of online spectators, FACEIT is a Counter-Strike: Global Offensive Major Championship, where 24 teams will be competing over a prize pool of $1 million, with the winning team walking away with $500,000.
DreamTeam will also have its partnered esport teams, Fnatic and NaVi competing in the competition. Alexander Kokhanovskyy, DreamTeam's co-founder, and CEO expressed the excitement the company has in sponsoring esports tournaments, with FACEIT being the latest.
"DreamTeam is delighted to sponsor such a massive CS:GO tournament in the UK. FACEIT is an important part of the esports community, and the world will be watching the action at this iconic event. We have already sponsored many tournaments across the globe and supporting another great Major is always on the books. CS:GO is the first game we launched on the DreamTeam platform," Kokhanovskyy continues.
"Having over 500k CS:GO players on DreamTeam to choose from, fans of the FACEIT London Major will be able to find and create the teams of their dreams. And we are very excited for esports fans to be able to use and enjoy the benefits of DreamTeam to push their careers from novice to amateur to professional."
FACEIT London Major will be running from the 5-23rd of September, with the competitions being divided into three facets: minors, challengers, legends, and the champions.
To find out more about the event, visit the FACEIT London Major Website.
Continue the discussion in our Telegram group and don't forget to follow BlockchainGamer.biz on Twitter, Facebook, and YouTube.