Crypto Takeovers: One of the first crypto games using real-world data
Luck of the draw and strategic thinking
The 'luck of the draw' is a phrase anyone can understand.
But what makes card games all the more exciting is the introduction of strategy into it, and that's what Crypto Takeovers intends to do with its game.
What sets this game apart is that the strategic player can make off with some big prizes, thanks to the game's emphasis on real-world factors.
Crypto Takeovers – How it works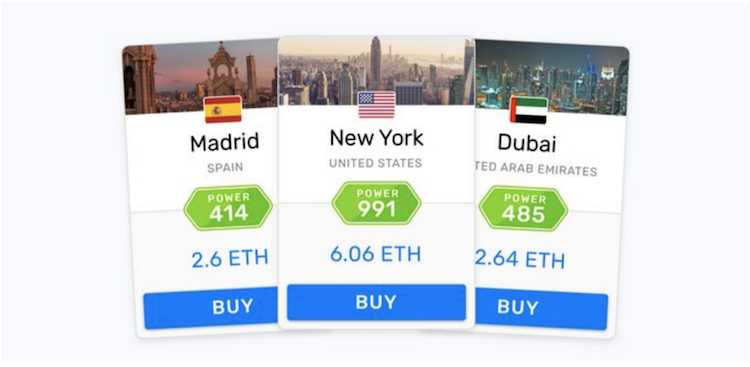 Being a card game, each card represents a specific country or city, with only one player at a time being able to own them.
For each card, there is an associated power rating that they have, which is based on real-world factors such as population or Gross Domestic Product (GDP).
While this technically means that there is an immediate disparity between, for example, New York and Madrid, it's the wider developments that will alter this power value and, as a result, its underlying ETH value.
How Crypto Takeovers manages to do this is by calculating the number of searches for a particular country or city. For example, if there are more google searches of the UK and London, this can influence its power value positively or negatively.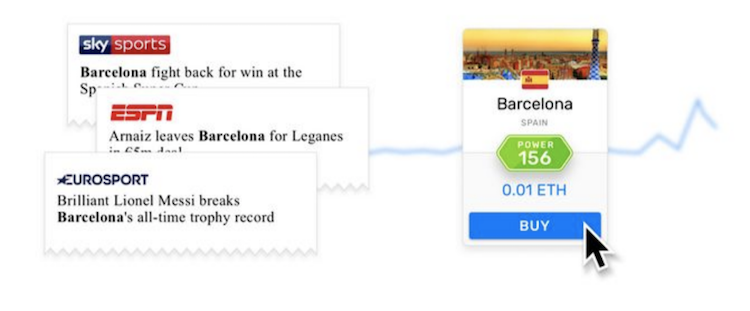 By purchasing a strong set of cards, buying and selling as factors cause their values to rise/fall, players can work on climbing the game's 'Midas list'  earning a small commission on every in-game purchase through the game's tribute system.
For more information about the game, visit their website here.
Continue the discussion in our Telegram group and don't forget to follow BlockchainGamer.biz on Twitter, Facebook and YouTube.