Enjin-backed game Cats in Mechs announces item giveaway

There's such a thing as a good fur day
October 7th was an interesting day for Cats in Mechs.
During this day, the development team announced that it would be starting a new item giveaway, which will run from October 7th to November 19th.
In order to further boost its existing number of users, it will also be giving away a mech box for every 50 new members that join the community.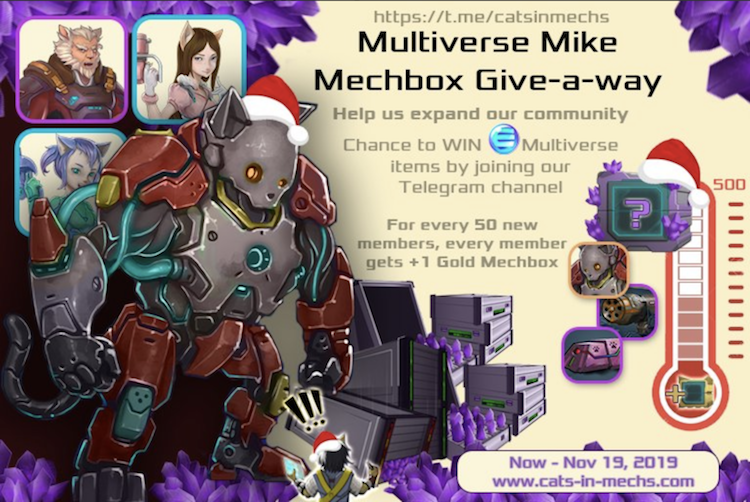 Along with this target, the team has the broader goal of reaching 500 members.
Should it manage to hit that target, it promises to give users a 'much more valuable box' that offers rare items in the form of those usable across the Enjin gaming multiverse.
For active participants in the giveaway, Mega World Studios, the creators of Cats in Mechs, is providing a feature on its platform which allows users to see the rarity of a digital asset through their blockchain wallet.
Continue the discussion in our Telegram group and don't forget to follow BlockchainGamer.biz on Twitter, Facebook, and YouTube.