CryptoFights offers 2,000 pre-sale items via the Enjin multiverse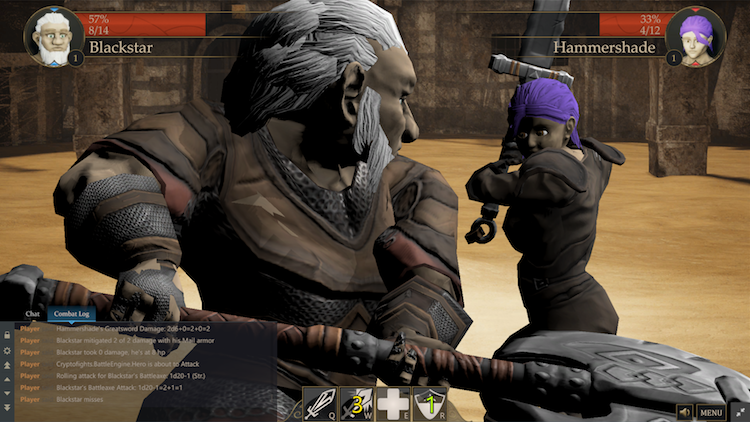 CryptoFights is taking its 'Genesis Zero' items to the multiverse
CryptoFights has more ideas for its 2,000 pre-sale items.
In a recent tweet, the developers have stated their intention to make these items available through the Enjin multiverse for any other games interested in taking part.
On September 19th, 2,000 limited edition pre-sale weapons will be available for the gaming #multiverse and useable within #CryptoFights. Pre-sale Weapons are currently listed at https://t.co/fFuDcFvIpL #crypto #ethereum $ETH #gaming pic.twitter.com/0bJEbYaImr

— Crypto Fights (@CryptoFights) September 15, 2018
Among those interested in CryptoFights proposal was the combat game Cats in Mechs, who tweeted its reply.
We're disrupting the rules of gaming: "You can't take it with you" is no longer the case… and we're blowing up the @enjin multiverse! In @cryptofights, you'll be able to see a version of your items within @CatsInMechs! Boom! https://t.co/xNWYZakE8p pic.twitter.com/ZXodSWH19F

— Cats In Mechs (@CatsInMechs) September 19, 2018
"Cats in Mechs is proud to expand the gaming multiverse with characters, mechs, and items you can use across multiple games," said Kyle Garner, CEO of Cats in Mechs.
"We fully support CryptoFights and all of their Enjin-backed items, so if you own something cool in their game, you can also use them as various mech items in ours. Our goal is to help you preserve your gaming identity from one world to the next."
CryptoFights' item pre-sale began on 19th September, allowing players to access its 2,000 'Genesis Zero' item series, all of which will only be available through this sale.
To find out more about CryptoFights or Cats in Mechs, please visit their websites.
And continue the discussion in our Telegram group and don't forget to follow BlockchainGamer.biz on Twitter, Facebook, and YouTube.