Zilliqa is making ready for its mainnet launch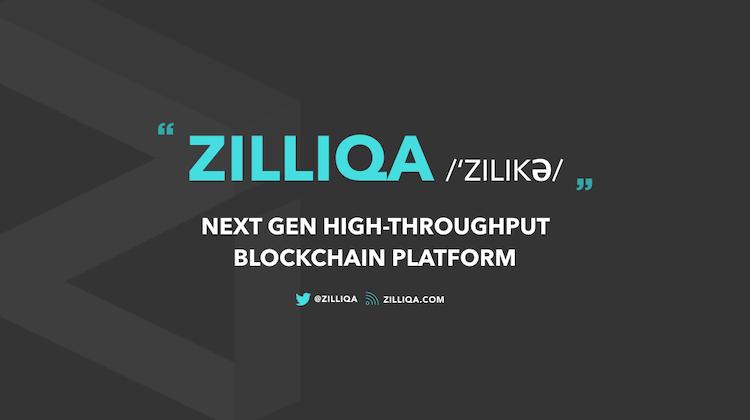 Starting off in bootstrap to gear itself up for popular demand
For many, the application of blockchain is partly out of the desire for creating a safer ecosystem. Both for the developers themselves, but ultimately for the various people that come to be its users. One of these blockchain solutions is Zilliqa, which will be launching its mainnet this week.
The Zilliqa Mainnet is launching 31 Jan 2019. ERC20 ZIL tokens can continue to be transferred till end June 2019, when token swap is expected to complete. There is currently no action required from exchanges, wallets, token holders.

— Zilliqa (No airdrops or ETH giveaways) (@zilliqa) January 30, 2019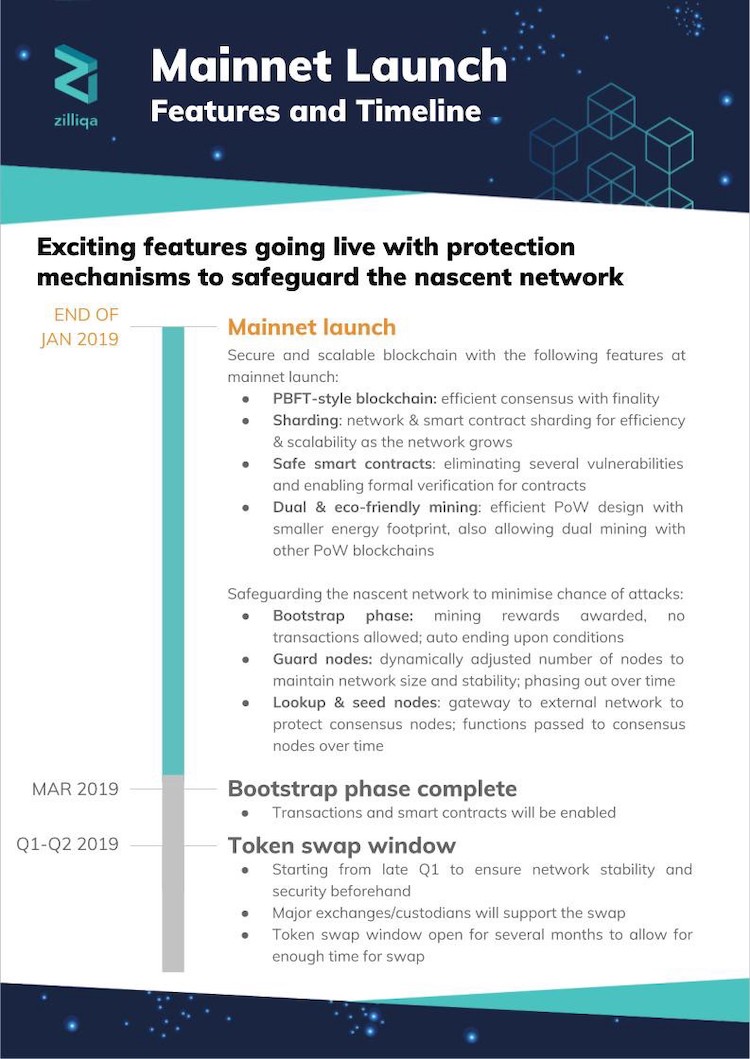 According to the team, the launch of the mainnet will begin in a Bootstrap phase.
This measure is to allow it to gain a sufficient level of computing power and provide it with the necessary measure of protection.
The latter point is interesting, especially in light of the more recent 51% attacks against other blockchains.
As a result of this buildup phase, no transactions will be possible on the mainnet. Instead, the bootstrap phase will come to an automatic end as of March 2019.
Guard Nodes
One of the countermeasures that Zilliqa boasts is 'Guard Nodes.'
The main purpose of these is to grow or shrink in number as instability is demonstrated on the mainnet.
These nodes work to ensure that outstanding bugs and instability don't cause issues for users.
Seed and Lookup Nodes
Zilliqa's network consists of a diverse range of nodes, including Seed and Lookup Nodes. The latter two serve as designated storage nodes for information and transaction history. One plus side to this setup is that it takes the pressure of information storage off other nodes, ensuring high and reliable throughput.
For more information about Zilliqa and its mainnet, visit the website.
---
And continue the discussion in our Telegram group and don't forget to follow BlockchainGamer.biz on Twitter, Facebook, YouTube, and now on Discord!