Enjin announces updates to digital wallet and ongoing airdrops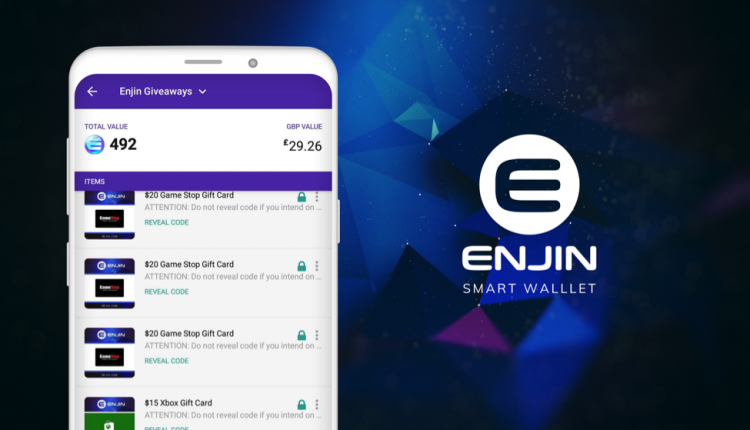 Enjin has reached a number of milestones in its ten-year life.
Enjin has officially announced a number of updates to its digital asset wallet this week. This string of updates coincides with the further news that the team will be hosting a giveaway. Meaning that its currently 20 million active users could be in with the chance of winning ERC-1155 digital assets and tokens.
The updates themselves include a number of new features for the QR-code system, allowing users to receive push notifications. Users will also be able to send QR Codes and digital assets with hidden messages which only the recipient can decipher.
Here's how the new code revealer works:
Users scan an Enjin Beam QR code to receive an ERC-1155 asset straight to their Enjin Wallet.
Tokens containing hidden codes display a "REVEAL CODE" button, which will unveil a special message or code when pressed. Only the wallet's owner can choose to reveal and view the code.
Once a code is revealed, it cannot be hidden again.
Users can trade unrevealed codes with each other.
Enjin's Wallet Swap feature has had a number of changes too. Users being able to set device notifications for activity on wallets which they follow specifically.  These also include a number of changes to the User Interface, allowing for more sophisticated actions to options to take place.
Enjin Giveaway
As a rather belated celebration of its 10 year anniversary, the Enjin team has celebrated a number of milestones. Including reaching over 20 million active users, spanning 250,000 different communities within the gaming world.
It's with these achievements in mind that the team has announced that it will be giving away hundreds of thousands of digital assets, as well as other prizes:
Free Network Hosting: Reveal codes that unlock free months of Enjin.com hosting.
Mintshop Discounts: Reveal codes providing website owners with discounts for minting custom items to give to their community.
Frozen ENJ: Frozen Enjin Coin (ENJ) that can be melted down and used to pay for Enjin.com subscription or minted into new ERC-1155 assets.
Multiverse Items: Blockchain assets that can be utilized across more than 35 interconnected games, apps, and websites that are using Enjin's blockchain development tools.
For more information, visit the Enjin website.
---
Continue the discussion in our Telegram group and don't forget to follow BlockchainGamer.biz on Twitter, Facebook and YouTube.