Blockchain Gamer Connects Hong Kong Speaker Spotlight – Luna Javier of Altitude Games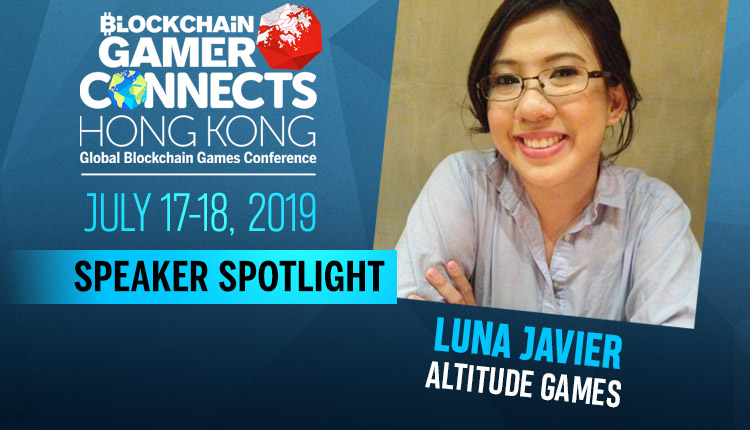 Check out the speakers we have coming to Blockchain Gamer Connects Hong Kong!
We're counting down to the final weeks before we arrive in Asia for our grand debut – Blockchain Gamer Connects Hong Kong!
Just like any kind of hard work, it's the efforts of a team, and we have plenty of people to place under our warm spotlight. This is especially the case for our various speakers in the Blockchain side.
Let's introduce the first of our Speaker Spotlights – and that's Luna Javier of Altitude Games.
Having been one of our graceful guests on Game On! Blockchain last month, she is the Creative Director and Co-Founder of Altitude Games.​ A company based out of Manila, Philippines.
Along with being responsible for the recent blockchain title – Battle Racers, Altitude is also responsible for free-to-play mobile games Kung Fu Clicker, Dream Defense, and Run Run Super V.
About Luna Javier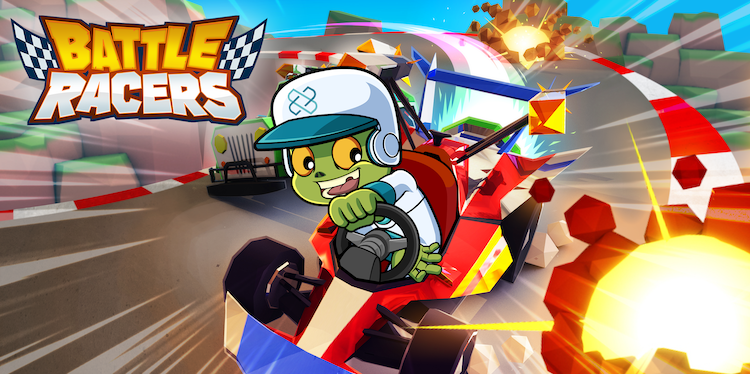 She started as a game writer in 2002 as part of the pioneer team that released the first Filipino-made game. Before Altitude, she previously worked at Boomzap Entertainment, creating best-selling casual adventure franchises such as Awakening and Dana Knightstone.
She has taught game design at De La Salle University, Manila, and spoken at various game conferences: Google's Women Techmakers, Casual Connect, Women on the Block, NIFTY, Global Mobile Game Confederation (GMGC) Manila, and the IGDA Leadership Forum, among others.
Luna is one of the 100 women featured in the book "Women in Gaming: 100 Professionals of Play" by Meagan Marie, available now on Amazon.
---
Q – What Talk Will You be Hosting?
A – I'm speaking on a game makers panel at Blockchain Gamer Connects; no final title yet.
---
Q – As Co-founder and Creative Director, What Does Your Role Entail?
A – Besides being one of the co-founders, I head the game design team and handle creative direction across all our projects. I am also the product lead for Battle Racers.
---
Q – Why did you want to work in the Games Industry?
A – I ended up in the industry by accident – I wanted to be a screenwriter. My first job out of college was as a writer for the first Philippine-made computer game. I fell in love with game writing and ended up becoming a game designer, producer, and now creative director.
---
Q – What Advice Would you give to those looking to get into it?
A – Make something! Go to game jams, create prototypes or designs of your own, and get as much as experience as you can.
There's so much information available now, and all sorts of free tools. What we're looking for is someone with the drive to figure things out and do the hard work, because that's what game development is like day to day.
---
Q – What are your thoughts on the blockchain gaming industry in the past 12 months?
A – The last 12 months have been a rollercoaster for us – we started making our first blockchain game Battle Racers in September, and now we've already held a closed multiplayer beta AND launched our item pre-sale. It was a completely new platform for us, and we've been learning it as we go.
---
Q – What major trends do you predict within the next 12 months?
A – Blockchain gaming is only going to get bigger! And the user experience will become easier. I look forward to being able to play blockchain games that are just as easy to pick up and play as any other game.
---
Q – How has the games industry changed since you first started?
A – When I started in 2002, there were no game development courses in the Philippines. We had no way of learning what to do other than flying to GDC (expensive for our third-world studio) or buying books from Amazon.

Working in mobile games, not everyone is helpful or forthcoming with their knowledge – it's gotten pretty cutthroat sometimes.
In blockchain gaming, it's different. There aren't that many developers yet, and most of us know each other. People have been sharing tips and working together across games.
The community as well is wildly different – unlike mobile games where your players are usually anonymous (just statistics, really), blockchain games are 100% about your community. I never thought I'd get to personally connect with players and buyers the way I do now. It's a new world for me.
---
Q – Which part of Blockchain Gamer Connects Hong Kong are you most looking forward to?
A – I'm looking forward to Blockchain Gamer Connects – meeting and learning from other studios.
---
Be sure to keep up to date on Blockchain Gamer Biz to find out who else is coming down to the most exciting blockchain game event in Hong Kong!
---
Join us at Blockchain Games Connects Hong Kong – 17-18 July 2019.
Continue the discussion in our Telegram group and don't forget to follow BlockchainGamer.biz on Twitter, Facebook, and YouTube.