Playkey's blockchain plans to decentralize and grow its cloud game streaming service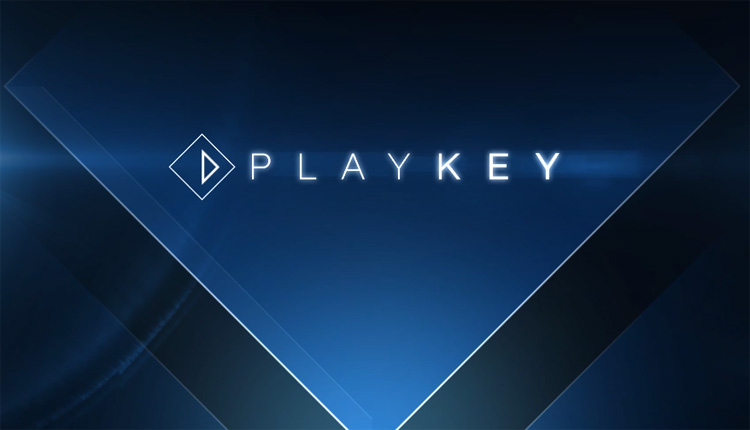 Vadim Andreev explains the big picture
Cloud-based PC game streaming platform Playkey is already live in Russia, Germany and the UK, but it wants to launch in more countries, faster.
And that's why it's committed its future to the blockchain, says Vadim Andreev, co-founder and VP Gaming Strategy, when we met up at Blockchain Expo London 2018.
Playkey will move from running its platform via hosted data centres to a decentralized smart contract-based system
"It takes a lot of time and money to launch in new countries," he explains.
"Moving to a blockchain-based infrastructure fixes these scaling issues."
Start of something big
Based out of Russia, with offices in Germany, Slovakia and the US, Playkey raised $7 million of VC money to start its original business.
It's reinforced this with a further $10.5 million from its PKT ERC20 token sale in late November 2017 (valued at ICO close).
This investment will be used to build out its blockchain architecture. This will see Playkey moving away from running its platform directly via hosted data centres to a decentralized smart contract-based system.
Via its Foundation, it will seed this by buying and operating its own hardware. Over time this will be auctioned off, however.
Andreev says eventually he expects 80% of the new service to be run by commercial data centres and even crypto-mining companies, who will be able to generate more revenue by being paid by its players to run games for them than from mining currencies.
The company's whitepaper quotes the figure of $10 day per PC as a benchmark, with initially each player selecting their game, duration and resolution of their stream and paying via a smart contract.
The other 20% of the service is expected to be run through individuals or other small scale outfits who offer up their PCs to run games.
All anyone will need to participate is a PC with sufficient processing capacity and a decent broadband connection.
Can Ethereum scale?
In terms of Playkey's roadmap, it's currently working on its first smart contracts to enable existing users to start paying for subscriptions using the token.
This expected to go live in May and will, of course, be the first stage of the PKT token gaining utility and becoming something with value to consumers.
Eventually PKT will be used for all in-platform transactions and the 'miners' (or hosts) will be able to create their own smart contracts and hence take control of pricing.

The company plans to launch the first version of its new architecture in Q3 with a hybrid decentralized system expected before the end of 2018.
Moving to a fully decentralized system will be based around developments to boost Ethereum's transaction volume
Moving to a fully decentralized system will be, in part, based around developments to boost the transaction volume the Ethereum mainnet can handle.
Seamless transition
Fundamentally, however, Andreev doesn't think the fact Playkey's infrastructure is moving over the blockchain will be relevant for most of its users. They primarily care they can run high end games from the cloud on PCs that wouldn't be able to handle them locally.
"They don't need to understand it," he says.
"We want to get to the stage where they can use their credit card as usual to purchase PKT to play games and all the complex stuff to make the system work happens in the backend."
You can read more about Playkey's plans via its website and whitepaper.
And don't forget to follow BlockchainGamer.biz on Telegram, Twitter and Facebook.