Blockchain Gamer Connects Helsinki 2018 – Introducing Sébastien Borget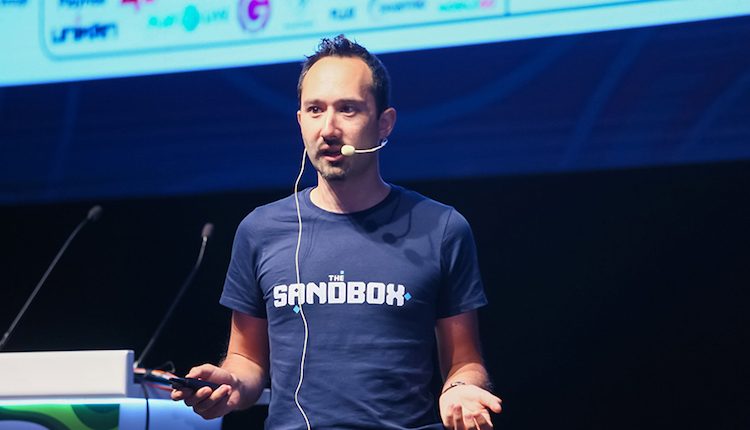 Blockchain Gamer Connects promises to heat up Helsinki
Blockchain Gamer Connects 2018 is fast approaching.
From the 11-12th September, PC and Blockchain gamers will descend on Helsinki to attend talks by over 40 speakers, including 500 delegates and what promises to be nearly 20 hours worth of exclusive content.
From now until the beginning of the event, we'll be shedding some light on the influential speakers and people heading down to Helsinki!
Introducing Sébastien Borget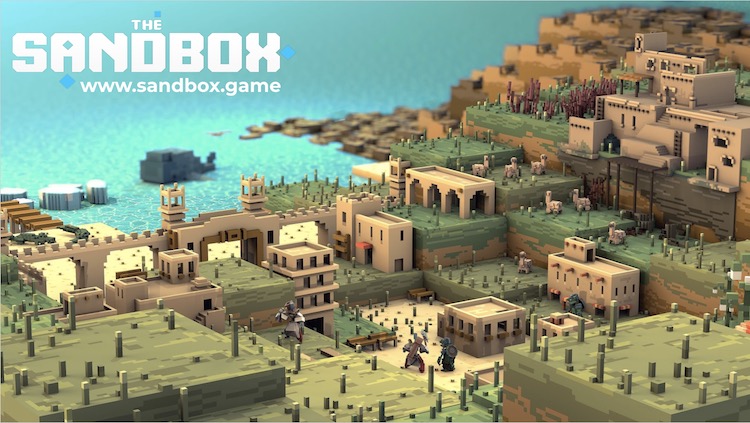 Q: So could you tell us who you are and what you do?
A: I'm the COO & Co-Founder of Pixowl. I manage the operations of Pixowl's 45 people international team, and I'm directly involved in the production and marketing of our games.
---
Q: What excites you most about blockchain and its presence in gaming?
A: There are two things that excite me the most about blockchain in gaming by putting power back into the hands of players through full ownership and monetization.
First, the introduction of blockchain technology transforms the nature of item ownership. By storing game items on blockchain instead of centralized servers, crypto-items can be easily traded and shared across users as they are created.
Second, blockchain offers players the possibility of monetizing the time they spend in game. This applies to both creators and players through their skills and abilities or the content they build or unlock in a game. This is a profound shift.
Blockchain gaming benefits make even more sense when they are applied to a platform like ours, with user-generated content. We are building a Minecraft-style experience on the Blockchain and giving players control and embracing creative freedom in a way that's not possible when a single company exercises centralized control over user-generated content.
---
Q: Are there any panels that you'll be participating in?
Title: User-Generated Content meets NFTs in The Sandbox
Talk Topic: The Sandbox is a decentralized, community-driven gaming ecosystem where creators can share and monetize voxel assets and gaming experiences in the blockchain.
Through a walkthrough of our platform and its three major components—the Voxel Editor, the User-Generated Content Marketplace and the game itself—we will also look at how as the first UGC NFTs Marketplace we are paving the way for a broader adoption of Non-Fungible Tokens.
---
Q: What are your thoughts on the way the industry has grown in the last 12 months?
A: Following the exponential growth of mainstream media exposure for blockchain in 2017, through which it got exposure to larger audiences every day, we see in 2018 a downward trend of media for cryptocurrency in general and a more bearish attitude toward crypto-markets.
I think we are living a very exciting moment for the blockchain gaming industry as there are no more than a hundred companies in the space thus far, out of the hundreds of thousands of gaming studios that exist globally – reflected in this map of the industry by BitCrystals.
After the tremendous success of CryptoKitties, the next generation of games is only starting to hit the market as of Q3-Q4 2018, and we shall see an increasing number of games leveraging blockchain technology.
This includes both games that are fully onchain games (meaning that almost all in-game actions involve a transaction on the blockchain) or mostly off-chain games with their assets on the blockchain (offering a gaming experience that can be played without any knowledge of what blockchain is).
Gaming is one of the few industries that can drive mass-user adoption for new technology. Blockchain by definition is a technology, not a product in and of itself.
I believe gaming experiences with blockchain will steadily increase the perceived trust of the general public towards this innovative technology, leading to more people purchasing and trading goods through it.
---
Q: What are some of the challenges that face blockchain gaming?
A: One of the first issues we've identified in the industry is mass-adoption, meaning how to bring in more players to play blockchain games. There are various friction points, from the requirements to use a wallet, to own crypto-currency, and to be on one of the blockchain platforms supported by a particular game.
The second common challenge you'll be hearing a lot these days is about the scalability of blockchain networks, especially Ethereum, and how many transactions per second (TPS) these can handle. For games that are fully on-chain, this is a major bottleneck.
Many solutions have been developed to alleviate this such as Plasma or Loom network to name a few.
I'm confident that these two issues are just a short bump on the road as smart people are already working on solving these problems.
---
Q: What major things do you see happening in the blockchain gaming world in the next 12 months?
A: Many game studios are currently experimenting with blockchain and what type of new gameplay could emerge naturally through the technology.
At the same time, I am confident that we will progressively see upcoming big hit games on the blockchain – comparable to the Angry Birds, Clash Royale, Candy Crush or Hearthstone into major gaming categories such as MMO, RPG, FPS, Strategy and Casino games. The trend may be more hardcore games at first then progressively more casual and mainstream titles.
---
Sébastien Borget is the Co-founder and COO of Pixowl. Passionate about blockchain technology, gaming, and education, he is a very active speaker and evangelist who spent the past seven years focused exclusively on mobile gaming, creating successful games that have been downloaded by millions of players.
To find out more about Sébastien Borget, get your ticket to attend Blockchain Gamer Connects and listen to his talk in person! Find out more about the event here.
Continue the discussion in our Telegram group and don't forget to follow BlockchainGamer.biz onTwitter, Facebook and YouTube.