The value of blockchain gaming tokens declined 56% in Q1 2018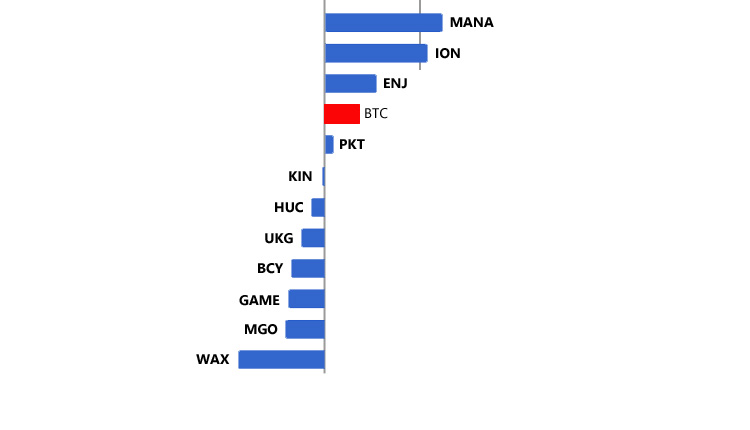 It's been a pretty miserable 3 months for anyone hoping to make money out of cryptocurrency.
And the same is true in the admittedly more nascent world of blockchain game tokens and currency.
The decline in the tradeable value of such tokens is clear to see in the graph below, in which I've graphed the performance of 11 tokens, which have some relation to the blockchain gaming space.
I've also plotted key cryptocurrencies Bitcoin (BTC) and Ether (ETH) – shown in red – to provide a broader comparison.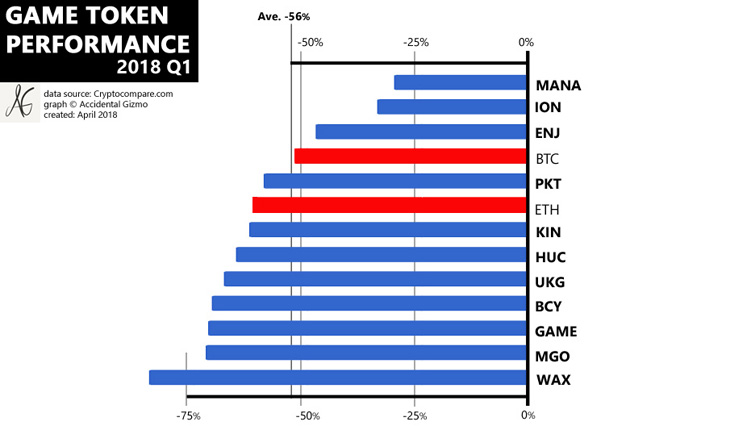 The 'best performing' game token was Decentraland's MANA, which declined by 31% between 1 January to 31 March 2018.
The average decline over the period was 56%, with BTC down 53% and ETH 62%.
Of course, most of these tokens – which ICOed in the second half of 2017 – saw their value massively inflated by late 2017 Bitcoin speculation. But this also hit tokens such as BitCrystal (BCY) and HunterCoin (HUC) which have demonstrated longer term utility.
The 'worst performing' token was WAX, with a decline of 85%.
The better worse
Another way of looking at the data is creating a graph of performance relative to Ether, which is the underlying platform for the majority of blockchain gaming projects.
It doesn't change the absolute declines in all token values, of course, but does make it easier to see some trends.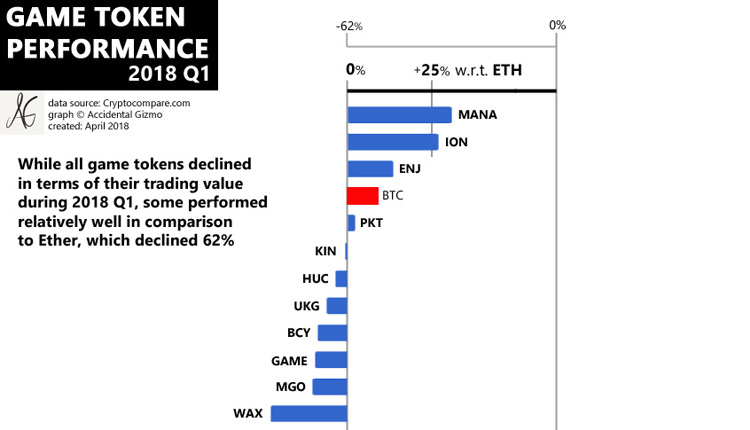 Yet, more generally, given the nascent state of all blockchain gaming projects, any token value has to be considered purely speculative.
This isn't to say people shouldn't buy them, notably if they're going to gain value from a token's utility by playing the game or using the service. But in the current climate, buying a token in the hope or expectation of making money is clearly fanciful.
Don't forget to follow BlockchainGamer.biz on LinkedIn, Twitter and Facebook.