Not just another blockchain TCG: How Skyweaver is designed to breakout big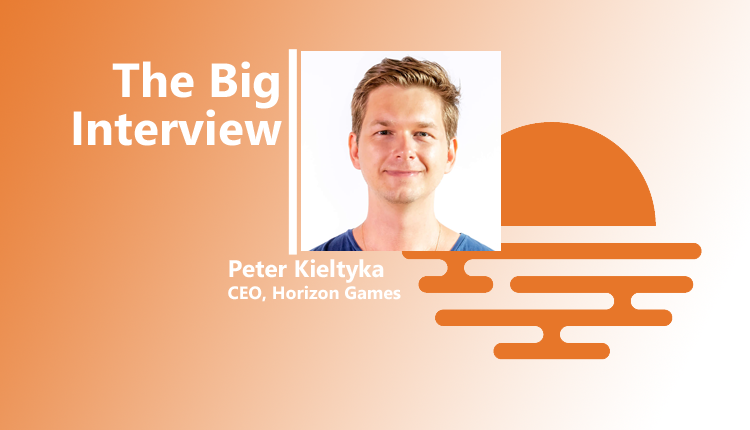 Horizon CEO Peter Kieltyka explains
It's not clear the world needs another blockchain game, especially another trading card game.
Both Gods Unchained and Relentless are in open beta and ready to fulfil the needs of anyone who fancies a fat slice of Hearthstone combined with a dash of card ownership and trading on the side.
It's not a state of affairs discouraging Peter Kieltyka however.
The CEO of Toronto, Canada startup Horizon Blockchain Games – which closed a $3.75 million seed round and has been developing its Ethereum-based TCG SkyWeaver since mid-2018 – is adamant the sector is in an everyone-wins trajectory.
"This is a big enough genre for multiple titles. I want all the games to succeed," he says.
All these TCGs will feel different and we believe our gameplay will shine.
Of course, the reality is Kieltyka backs his own project to the hilt and beyond.
"All these games will feel different and we believe our gameplay will shine," he says.
Lowering the barriers
And, it's true, there are some obvious ways in which SkyWeaver stands out.
"Designing a game that requires players to spend $300 to build a competitive deck is niche," says SkyWeaver's designer Jonathon Loucks.
Having worked for companies as varied as Microsoft, Amazon, Wargaming and Riot Games, its Loucks' experience working on Magic Online at Wizards of the Coast that leaps off the page.
"SkyWeaver has much more accessible deck-building; think $30 a deck," he explains.
What's also different to the other higher profile blockchain TCGs – which it could be argued are now struggling to define themselves from a year on from the excitement of their reveals and funding schemes – is SkyWeaver hasn't and won't have a card pre-sale.
In fact, it doesn't really have the concept of scarce or rare cards at all, there aren't any booster packs or loot boxes, and players will mint new cards the more they play and win.
SkyWeaver is designed in such a way that we will share the profits with our players
Nevertheless, even dropping $30 on a deck is an obstacle in the free-to-play environment in which SkyWeaver will operate.
Kieltyka is well aware that less than 5% of F2P game players ever spend any money, let alone $30. SkyWeaver is designed for this but, over time, he expects the blockchain elements to help.
"We consider our games as economies and I think having the ownership of cards will change the F2P dynamics," he argues.
"Particularly as SkyWeaver is designed in such a way that we will share the profits with our players."
Simple gaming everywhere
But, perhaps even more important in terms of the game's accessibility, is Horizon's other project – Arcadeum.
It's a PC and mobile blockchain wallet that's broadly equivalent in functionality to Metamask or Dapper, although Kieltyka says he doesn't rate any of the current incumbents.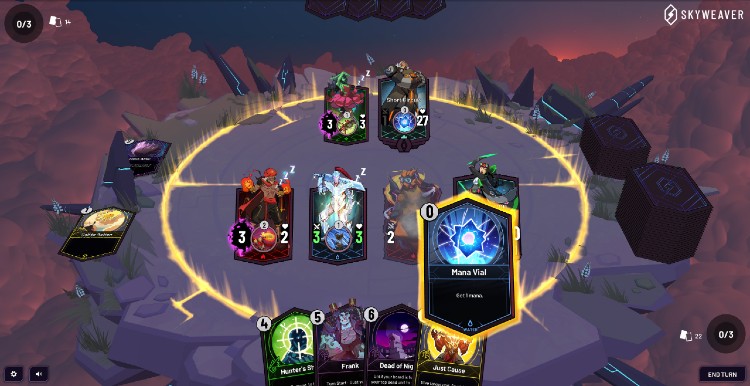 "We're really focused on our user experience. That's why we'll have web wallet within SkyWeaver but most people won't know it's there.
"Then we'll prompt them to take control of their assets using Arcadeum when that makes sense."
In this way, Kieltyka hopes to simply onboard most players as 'Guests', dripfeeding them into blockchain when it makes the most sense. Of course, players who know what they're doing will be able to immediately interact with SkyWeaver with whatever Ethereum wallet they choose.
Further enhancing the game's accessibility is its HTML5/WebGL architecture, which means it will support Mac/Linux/PC (including a Steam client) and iOS/Android.
"Web is very powerful," Kieltyka says. "We can run at 60 fps, there's no downloads, and we love the security model."
The result is a product (eventually ecosystem) he believes possesses both the infrastructure model and gameplay to scale big, really big.
"My goal is 100,000, a million players," Kieltyka ends.
SkyWeaver is currently in closed beta testing. You can sign up for early access here. 
And continue the discussion in our Telegram group and don't forget to follow BlockchainGamer.biz on Twitter, Facebook, and YouTube.