Best of both worlds: How TCG Volition cleverly combines blockchain with physical cards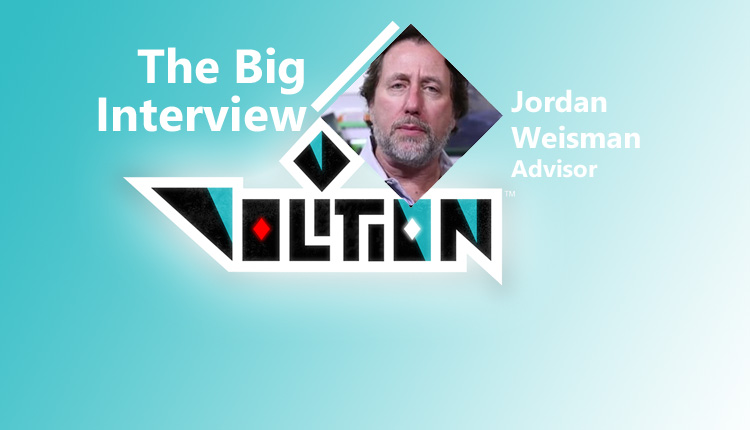 Veteran Jordan Weisman joins the Cryptogogue team
Blockchains work (best) when they fill the gaps of existing business models, connecting users in innovative ways, and unlocking new reward mechanics.
That stated, using blockchains to secure the ownership of digital items – currently the most common use case for games – is only the starting point.
When it comes to tabletop games, there is a legitimate problem and what Cryptogogue is doing solves that problem.
As players become more familiar with having a real stake in their games, a more sophisticated ecosystem of markets and experiences will quickly become apparent.
And that's something developers such as US startup Cryptogogue are already exploring.
Solving a real, physical problem
Formed by veterans of digital and physical trading card games, over the past year it's been working on its debut title Volition.
This is a print-on-demand card game backed by digital collectibles, which also acts as a testbed for a platform to create and secure digital items (and verify physical items) on the blockchain.
"We're self-funded, which is something I'm very glad about in hindsight," comments CEO Patrick Meehan.
"So we've been heads down, crystallizing our thinking, and making sure we deliver a game on our own terms."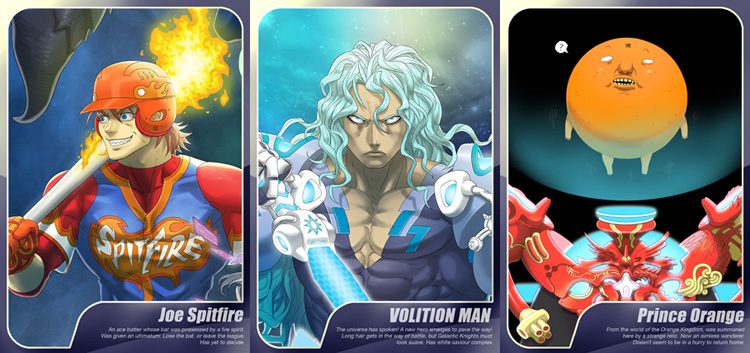 Adding his considerable experience to the task, the company recently added gaming veteran and entrepreneur Jordan Weisman (BattleTech, MechWarrior, Shadowrun) to its board.
He immediately understood the value of what was being proposed.
"I've never been a blockchain aficionado and I've seen been a lot of companies offering blockchain as a solution without a problem," Weisman explains.
"But when it comes to tabletop games, there is a legitimate problem and I think what Cryptogogue is doing solves that problem, as well as enabling a new types of play pattern and business models."
Accentuate the positives, eliminate the negatives
The biggest issue for physical games such as trading card games is dealing with the physical aspects of the games themselves.
As niche products, there are few economies of scale available, while the inefficiencies of retail distribution mean only the largest companies can ever hope to build a profitable and sustainable business in this space.
This is where the print-on-demand aspect of Volition is key. Purchasing happens online on the Volition blockchain, so if they want to play (rather than just trade) gamers will have to print out their own cards, either at home or via retailers.
Yet as Weisman points out, once released, physical card games have always been inherently blockchain-friendly.
"The developer can go out of business but the game still works. There's no centralized server," he laughs.
And significantly in this context, Volition isn't a digital game. It's only playable in physical form with the digital/blockchain side of the game used for card creation, customization, boosting, trading and to verify ownership.
However, Meehan is open to other developers building online versions of the game on top of the platform.
A new way
It's an interesting approach and one that builds both on the new features enabled by blockchain as well as the wider renaissance of interest in trading card and other physical games in recent years.
In part this has been facilitated by crowdfunding platforms such as Kickstarter but the market for individual games remains small: a best-selling title will shift 100,000 units.
Hence it will be fascinating to see how Cryptogogue's hybrid model for Volition, which combines online card purchasing and a cut of card upgrading and trading, will compare.
Jordan Weisman, for one, remains optimistic.
"Whenever you have something new in games, players need a really big reward in order to accept it," he says.
"In this case, that's what blockchain does."
You can find about more about Volition by reading its whitepaper.
And continue the discussion in our Telegram group and don't forget to follow BlockchainGamer.biz on Twitter, Facebook and YouTube.