My daily blockchain gaming grind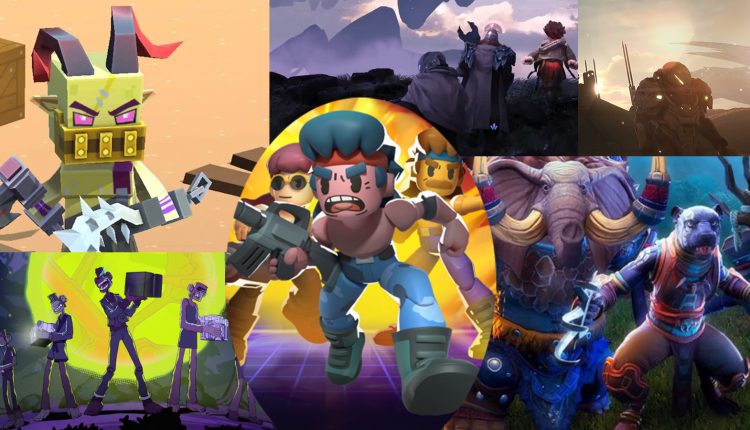 BlockchainGamer.biz editor-at-large Jon Jordan has been writing about the games industry since 1999. He predicts blockchain is the next great disruption and in our weekly column he shares his views on everything web3 games. You can read more in his Substack.
I'm finding myself in the nice (if frustrating) position of having far too many blockchain games to play.
That's demonstrative of the capital invested into the sector over the past 24 months. As the Big Blockchain Game List tells us, there are hundreds of blockchain games in development. Even if 75% don't make it, dozens of the blighters are inbound!
It's the case that the deepest games are still operating on an irregular timeframe, though. For example, multi-unit Unreal shooter MetalCore — I've just come off a playtest with the developer — has just been running one of its closed alpha tests — as is Shardbound, while the 'Summer Camp' test for Rumble Racing Star kicks off on 1st August, as does an open test for Aurory's Blanche social hub. I'm sure there are plenty more.
And — on a more regular basis — my daily schedule is also packed. Yuga Labs' Forge is a time-based building-and-decoration game that requires an active browser for the timer to work, while — with only a few days left to go — I'm trying my best to grind the most out of Mojo Melee's Season One battle pass. After all, I paid $15 for the privilege.
Other regulars include Alien Worlds, Faraway Land and Blockmill, with occasional dips into the newly live Mighty Action Heroes. Oh, I also forgot I've got Walken, Genopets, Wheelcoin, NFL Rivals, Castle Crush and various Anipang games on my phone.
But the big push this week has been Hunters On-Chain, which is smokin' hot because it's finally live on Polygon mainnet so I can finally put my NFTs to (grinding) use.
Each NFT has a certain amount of daily energy — ranging from 6 to 12 units — which allows you to play various modes, generating the utility BGEM token based on your skill. This can be used to buy gacha item chests or converted into the higher level BOOM token, which is used to upgrade your NFTs if you've collected (or bought) the correct shards.
As with every new game, it's exciting to start working out how the economy operates as well as being another game to slot into the daily mix.
And the games just don't stop coming. After writing this article, I've also started playing Summoners War: Chronicles which has just added its web3 shop, plus there's now a closed beta for Nitro Nation: World Tour and closed alpha for Guild of Guardians — both highly anticipated titles in the sector.
Don't miss out on any daily news from the blockchain games space: sign up to our Substack, follow us on Twitter and connect with us on Linkedin.