Introducing lawnmower racer Rumble Racing Star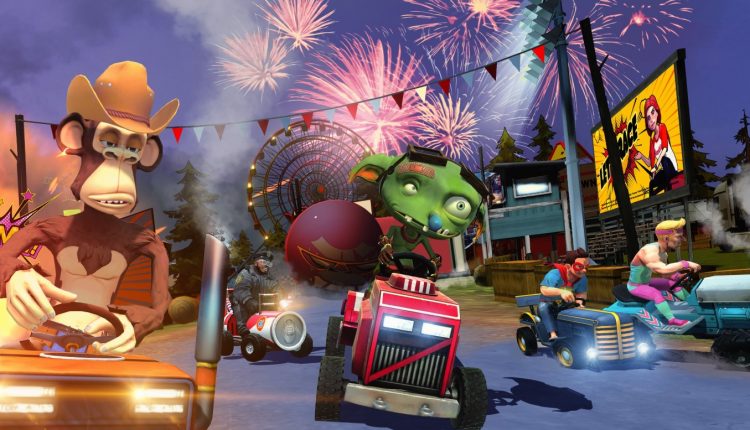 4:33 Creative Lab's web3 game developer Delabs has revealed more details of its lawnmover kart racing game Rumble Racing Star.
Created by Beongryang Choi, the designer of Disney's ZIPI Racing and Nexon's Crazy Racing Kart Rider, the arcade title will run on the Polygon blockchain.
The game's NFTs will allow players to customise their karts, drivers, and profile pictures, but won't provide any direct racing advantage, as non-NFT karts will have their own equally powerful upgrades, modifications, and cosmetics, just like the NFT-based ones.
Rumble Racing Star will, however, support third-party NFT collections such as Goblintown, y00ts, a KID called BEAST, Killabears and Quirkiesby using their likenesses as in-game characters. Holders of these collections will also receive unique in-game benefits.
A hands-on PC demo of Rumble Racing Star will be available to all visitors at the Game Developers Conference 2023 at the Polygon booth on 23-24th March.
In addition to the game, Delabs is launching its own Adventure Pass NFTs on 6th April via an allowlist. These NFTs will grant their holders lifetime access to benefits for all Delab games, including early access, exclusive in-game items, a season pass exchange ticket, as well as access to real-life events and limited merch.
The minting of Adventure Passes will start on April 6 on the official Delabs website, with the allowlist sale beginning
You can get more details from the Rumble Racing Star website.