MetalCore and Shardbound launching alpha playtests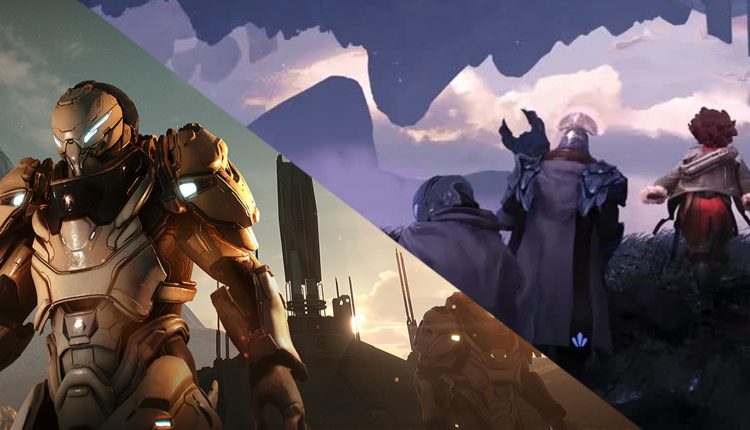 Don't miss out on any daily news from the blockchain games space: sign up to our Substack, follow us on Twitter and connect with us on Linkedin.
One of Immutable's most anticipated titles, MetalCore from US-based Studio 369, opens for registrations to its alpha playtest. A limited number of spots will be redeemable through an Epic Games Store code, which will be available to players on a first-come, first-serve basis. Starting 28th July at 9pm EST, the first playtest will run throughout August.
An open world mech shooter, MetalCore is an NFT-based game revolving around large battlefields with players joining factions to fight for territory on an alien planet. Other gameplay features include crafting gear, developing land and trading gear, and more.
Developed by game veterans from Activision, Disney and Midway, the game is described as highly anticipated and will be deployed on Immutable's zkEVM. In 2022 it received the GAM3 award for best shooter.
Immutable has also announced it'll extend the opportunity to play the game for players at San Diego Comic-Con, between July 19th-23rd.
While at the conference, attendees will also be able to get a glimpse of another game in the Immutable ecosystem, TCG Shardbound from US startup Bazooka Tango.
Released in 2015, Shardbound has been rebooted through the partnership between Bazooka Games and Immutable, with added web3 elements aiming to revitalise the game and enhance digital ownership.
Shardbound's alpha playtest will open to its community members in August. With just 1,000 available spots, a special promo will add everyone who registers during Comic-Con to an exclusive shortlist with the chance to be selected at random to play the alpha.
"Launching Alpha playtests are huge milestones for the team and signifies massive game development progress to players and the community. I couldn't be more proud of the work that both our partners and internal teams have done to get us here today," said Immutable's veep of games partnerships Jennifer Poulson.
"We are confident that once MetalCore and Shardbound are in players' hands, the quality of the games will speak for themselves."
More playtest events will take place over the subsequent months with additional details to be released.
Stay up to date via MetalCore's and Shardbound's websites.