Dapper Labs introduces its own digital asset wallet
Currently, the Dapper wallet is available on 5 titles with more being added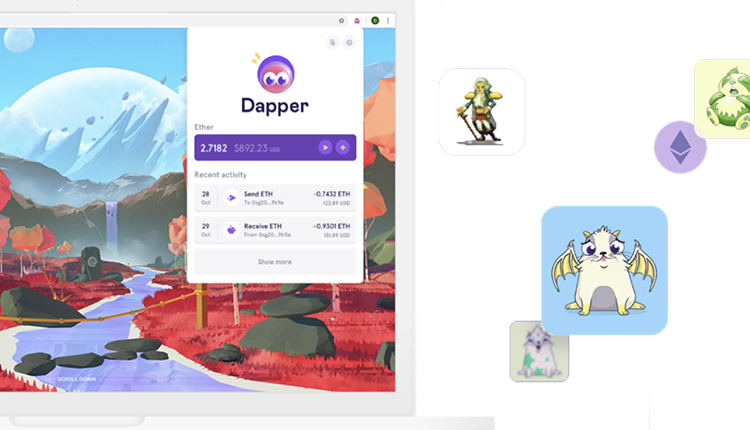 While in its earlier stages, the Dapper Wallet is a decentralized solution to seamless onboarding
One of the challenges that blockchain games face is onboarding new users with all they need to start playing. Among these challenges is providing an easy-to-use digital asset wallet that can iron out the friction of getting started. Dapper Labs has since introduced the community to its dedicated Dapper wallet.
Built by the team behind @CryptoKitties, Dapper is your home for the future: decentralized, delightful, and yours to own. Request early access to Dapper here: https://t.co/ud7rpEIpql pic.twitter.com/YWYonOoCAM

— Dapper (@hellodapper) April 24, 2019
Dapper Wallet – the differences
Priding itself on being 'decentralization for humans,' Dapper aims to provide a similar kind of solution as Metamask. Where it sets itself apart is that it provides greater autonomy to the player, thanks to being a smart contract wallet.
Why this is different is because players store their digital assets directly on this smart contract. Which is in contrast with other solutions which store them off-chain, or with the user's device.
The latter two methods provide security and ease of use respectively but at the expense of speed (off-chain) and security (device storage).
Along with smart contract storage, the wallet makes use of Simplex to enable direct ETH payments.
Being a payments processor, the inclusion of Simplex means users will be able to directly buy ETH from their wallets. This cuts out any need for an over-long process of buying ETH and transferring it.
Added security
Along with being a smart contract solution for item storage, Dapper provides users with an Account 'Rescue Kit.' What this entails is a personal backup key which, along with your email and password, allows you to recover your account.
Currently, the wallet is integrated with five games so far, these consist of:
While it's currently in early access, users can request access by visiting the website.
---
And continue the discussion in our Telegram group and don't forget to follow BlockchainGamer.biz on Twitter, Facebook, YouTube, and now on Discord!