COMPETITION! Win a free blockchain conference ticket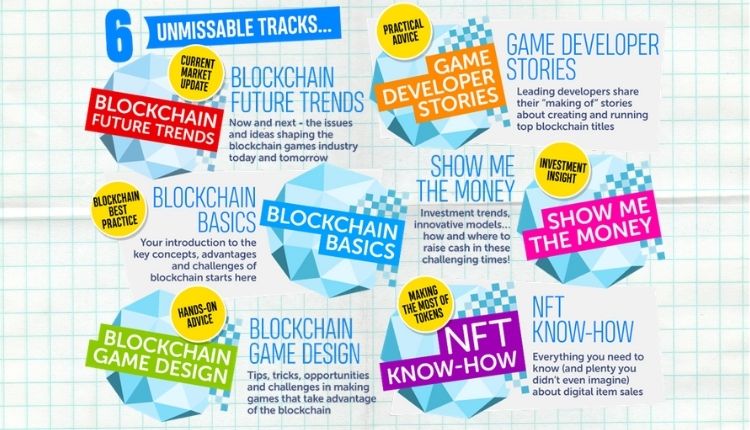 Blockchain Gamer LIVE! Digital #1, our official conference, takes place next week. It'll all happen 100% online – with talks via Zoom, business meetings on MeetToMatch, and social chat on Discord. It runs from Monday, September 14 to Friday, September 18, alongside Pocket Gamer Connects Helsinki Digital, and the whole week will see over 1,500 games industry professionals get together online to share knowledge and do business.
Tickets are selling fast, but we've been hanging on to 10 free promotional passes, and the time has come to give them away. That's right, you could attend September's biggest blockchain games industry event, from the makers of Europe's leading mobile games conference series, just by entering our final promotional competition.
Included in the free ticket:
Video access to the live talks and panels over Zoom, September 14-18.
Access to recordings of the talks and panels in the days that follow.
A profile on the MeetToMatch meeting platform and full access to its search and matchmaking tools.
Access to the official Discord server for Pocket Gamer Connects Helsinki Digital.
Opportunity to apply for side events like the IGDA Mentor Café and Publisher SpeedMatch, while spaces are available.
Apply now! https://docs.google.com/forms/d/e/1FAIpQLSfCjf2t1ompZeqY1-Fge1466L3EhPlgPGXbE6QK6394wisiHA/viewform
Terms and conditions apply. The free passes must be redeemed through Eventbrite, are non-transferable, and do not include travel or expenses. You must use your own computer equipment in order to participate in the conference which is wholely conducted online. No guarantees are made about who you will meet or what business you will do. Schedule subject to change.
We'll check over the application. If eligible, you'll be entered into the draw. If you win, you'll be informed by email and provided with a link to register your ticket.
We'll make the draw and give out the 10 passes before the first video track starts on Monday, but if you can't wait and don't want to miss out, you can buy tickets right now, with 20% off, here!