GAMEE announces new partnership with Cool Cats NFTs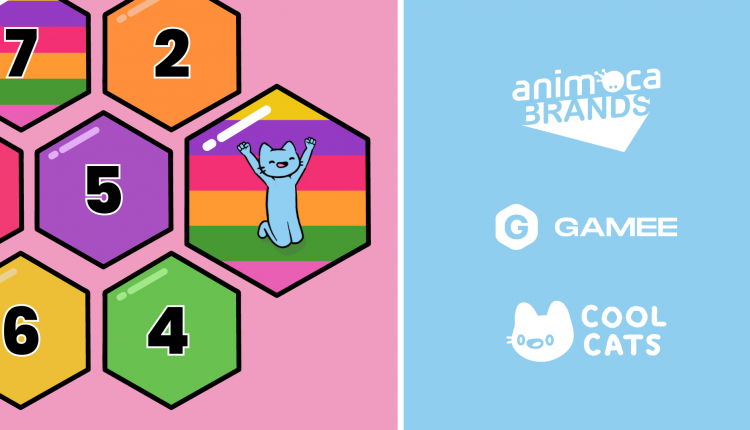 GAMEE has announced that it partnered with the highly acclaimed Cool Cats NFT collection to launch the hexa-based tile game – Cool Cats Combination.
Slated to launch on 8 September, the game will be available on the Apple App store and Google Play as part of Arc8's broader 'Arcadeverse', a virtual casual gaming space that connects players, brands, and game creators.
"We're excited to partner with GAMEE on this fun and interactive campaign," said Evan Luza, co-founder of Cool Cats and head of brand + business development. "It will allow us to not only combine our communities, but amplify the Cool Cats brand from within the Web3 space and beyond."
To commemorate the launch of Cool Cats Combinations, GAMEE will host three tournaments within Arc8: one for Cool Cats NFT holders, one for Cool Pets NFT holders, and one for all Arc8 players. The tournaments' rewards consist of 3 Cool Cats NFTs, 30 Cool Cats merchandise packs, 60 Cool Cats G-Bot Starter NFTs (which grant players access to G-Bot exclusive games in Arc8), and 10,000 MATIC tokens (provided by our partner Polygon).
The partnership between GAMEE and Cool Cats announced today marks the continued trajectory of Arc8 into cross-community gaming and the interoperability of NFTs. Projects that are interested in adding play-and-earn utility to their NFTs or tokens in the form of Arc8 tournament rewards can apply at https://www.gamee.com.