Kun Agüero and The Sandbox team up to bring football to the metaverse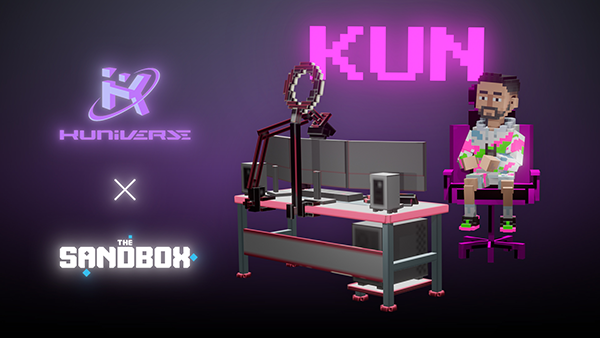 The former multi-champion football player and front-running streamer/gamer Sergio 'Kun' Agüero has announced a new partnership with The Sandbox. As a key part of this partnership, the two sides will work to launch the 'Kuniverse' within the decentralised virtual world.
Speaking specifically about the partnership, Kun laid out the importance of the Kuniverse to fostering a closer relationship between himself and his fans.
"I am very excited to have my first space in the metaverse we created with Eter Studio inside The Sandbox to play and stream with my fans around the world. The first season of Kuniverse will be full of surprises and benefits related to the 9,320 avatars that were specially created", said Sergio "Kun" Agüero.
As of this announcement, Kuniverse's first version will be launched on November 6th, and will take the form of a massive football stadium. The virtual venue itself will host a wide range of football-themed games, dancing, and even Argentinian street food.
Far from being a passive observer, Sergio Kun Agüero will play a big role in the Kuniverse. Playing live, sharing content and even welcoming visitors through his Twitch channel alongside a range of special guests and streamers.
The Sandbox: On the Kuniverse
Along with boasting a football stadium, Kuniverse will also feature 9,320 digital avatars in the shape of in-game NFTs. Any holder of one of these can obtain exclusive benefits within the game, including esports tournaments, music events, even the chance to win a trip to Qatar to meet Agüero himself.
These avatars have five levels of rarity: Football Kuns, E-Kuns, Future Kuns, Robot Kunns and Special Kuns. Each avatar represents the different facets of Kun's career and its most representative moments. Those who sign up for the whitelist in Kun Aguero Discord will have access to the avatar presale 24 hours before the public sale.
Users will be able to purchase a maximum of 5 avatars per wallet to ensure a more equitable distribution among fans.
Agüero on the Metaverse
With more than 4 million followers on Twitch and after the launch of KRU, his successful esports club, Kun Agüero continues to use new technologies to connect with communities worldwide and offer unique experiences.
"The metaverse and Web3 open up infinite universes to connect with people from all over the world and build fun digital communities, where everyone has the freedom to build their characters as they prefer," said Sergio "Kun" Agüero.
Check out the announcement video right here.