A new Top Trumps set is based on NFTs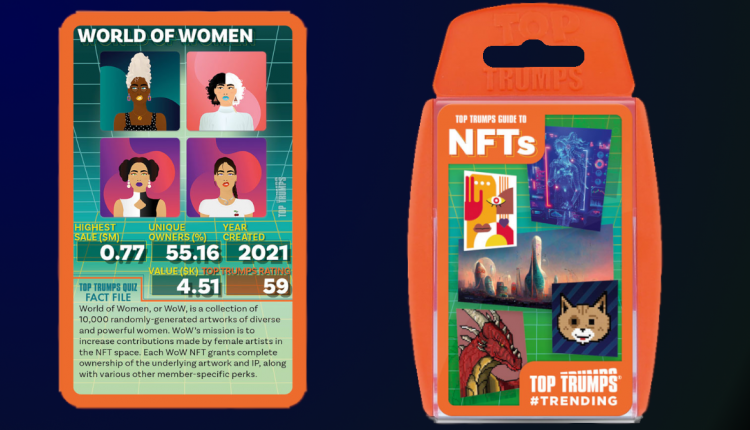 Each card in the set features a popular NFT and all relevant information in relation to the asset
Top Trumps has announced a new set of cards that are based on NFTs. The set is part of the Top Trumps #TRENDING range.
The popular card game has seen many themed sets over the years and this latest edition dubbed "Top Trumps guide to NFTs" will feature 30 of the creators' favourite NFT projects that have been listed on the OpenSea marketplace. The cards themselves feature some of the most iconic NFT artworks and digital assets, ranging from popular collections such as Bored Ape Yacht Club, Hape Prime, Azuki, and the mekaverse.
Anyone that has played a game of Top Trumps will know that each card usually possesses some kind of category details that can be compared and matched up against other cards in the deck. In the NFT set, these categories include the highest sale, unique owners, year of creation, value, and its overall Top Trumps rating.
Each of the cards also comes with a Top Trumps Quiz Fact File section that offers a brief description of the asset and any unique information. The game will work the same as any previous sets, with the players choosing the category stat that they believe to be the highest to beat their opponents card.
The release date for the cards is as of yet unknown, but if you're a keen NFT fan then perhaps this is the card game for you.