Creative Mobile, Supremacy Games and Moonlit talking web3 at Pocket Gamer Connects Helsinki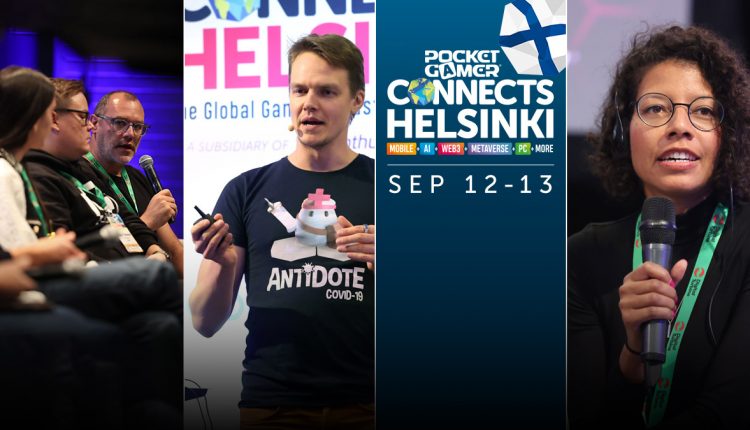 On 12th and 13th September 2023, Pocket Gamer Connects returns to Helsinki promising over 30 hours of content from more than 150 speakers across 17 tracks, there will be something to inspire and inform everyone.
In terms of blockchain gaming, confirmed speakers include
The future
In addition to web3, other cutting-edge technologies such as AI and the metaverse will be covered in tracks that look ahead to disruptive technologies and platforms. Discover the future of gaming and society through blockchain, AI and the metaverse. These technologies will revolutionise gameplay, enable player ownership of in-game assets, and create immersive virtual reality experiences. Embrace the possibilities as these advancements shape the way we interact, connect, and experience digital worlds.
Tracks under this theme
Virtual Visions:
Enter the exciting world of virtual reality and augmented reality, featuring cutting-edge insights that redefine the possibilities of this rapidly evolving VR/AR/XR scene.
Web3 Wonders:
What's next for the blockchain gaming scene? Dive deeper into the techniques and strategies that are shaping this growing market
Mapping the Metaverse:
Get the most out of the modern metaverse! Discover the cutting edge of communication and entertainment
AI Advances:
From art to scriptwriting and programming: machine learning and artificial intelligence will change the way we create and communicate.
Building on Blockchain:
An introduction to what blockchain means for any developer – with insights into the technology and how crypto works with games.
Grab your ticket now and don't miss out